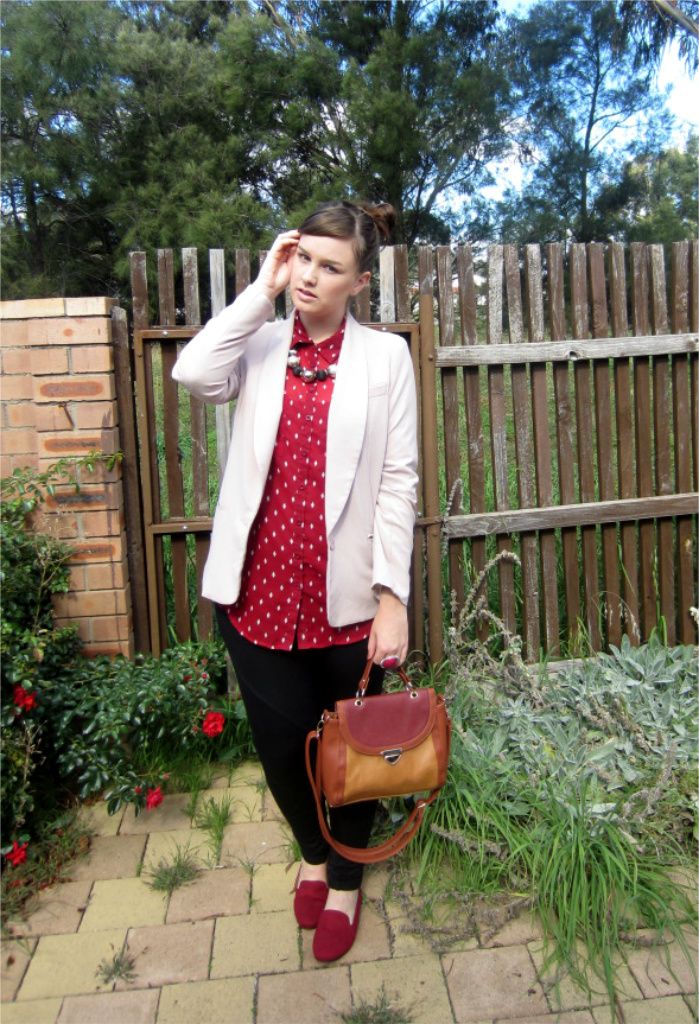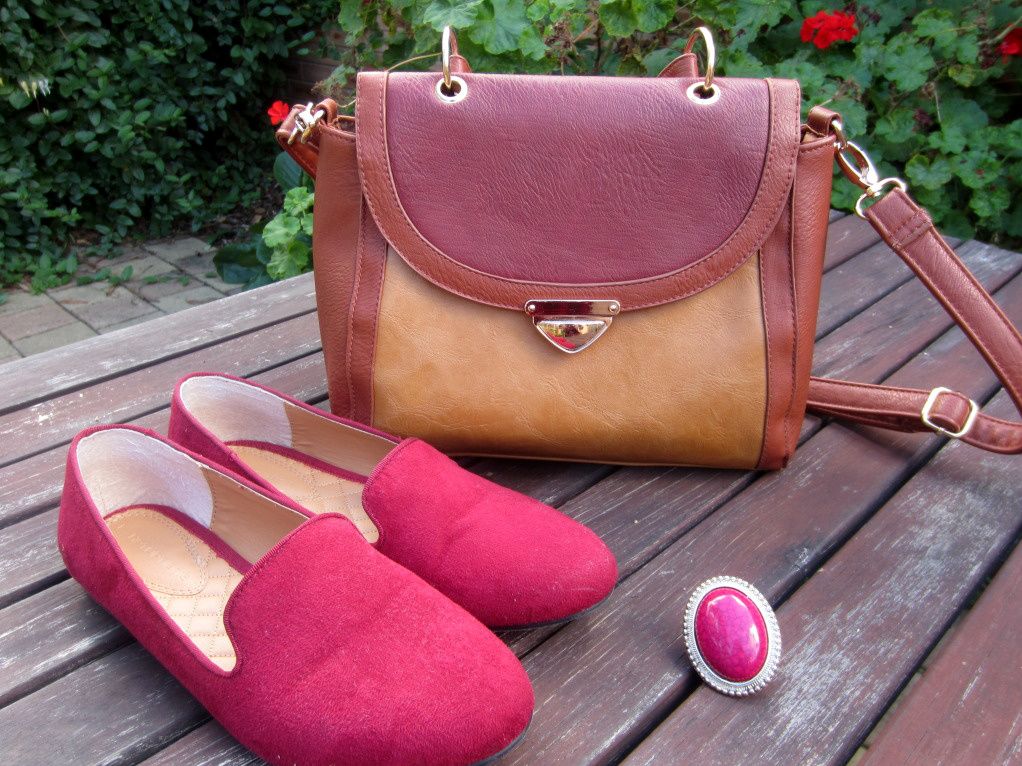 shoes & top: target // large ring: collette // small ring: pandora // necklace: diva // handbag: kmart // pants & blazer: dotti
How was your Easter long weekend? Four days off was not long enough if you ask me but I won't complain especially as there is another public holiday around the corner. We went home for the weekend and caught up with friends and family, completely over ate but that was to be expected. Sometimes I find it hard leaving home and coming back to Canberra. I don't miss living in a small town but I do miss my family beyond words. Luckily we have a good life here so I should be grateful that I have the best of both worlds.
Lately I have been obsessed with maroon, I actually had to stop myself from nearly buying a top exactly the same as the one I am wearing in these photos but without the white spots. The Autumn weather is really starting to set in now and the nights are cool and perfect for snuggling in knitted socks and big woolly jumpers.
I am off to have a shower and pack my gym bag, I start boot camp tomorrow and I am kind of freaking out, fingers crossed I make it through the whole class! Oh and I added a "pin it" button to posts if you ever feel so inclined, I used this
tutorial
and a little bit of fiddling around.