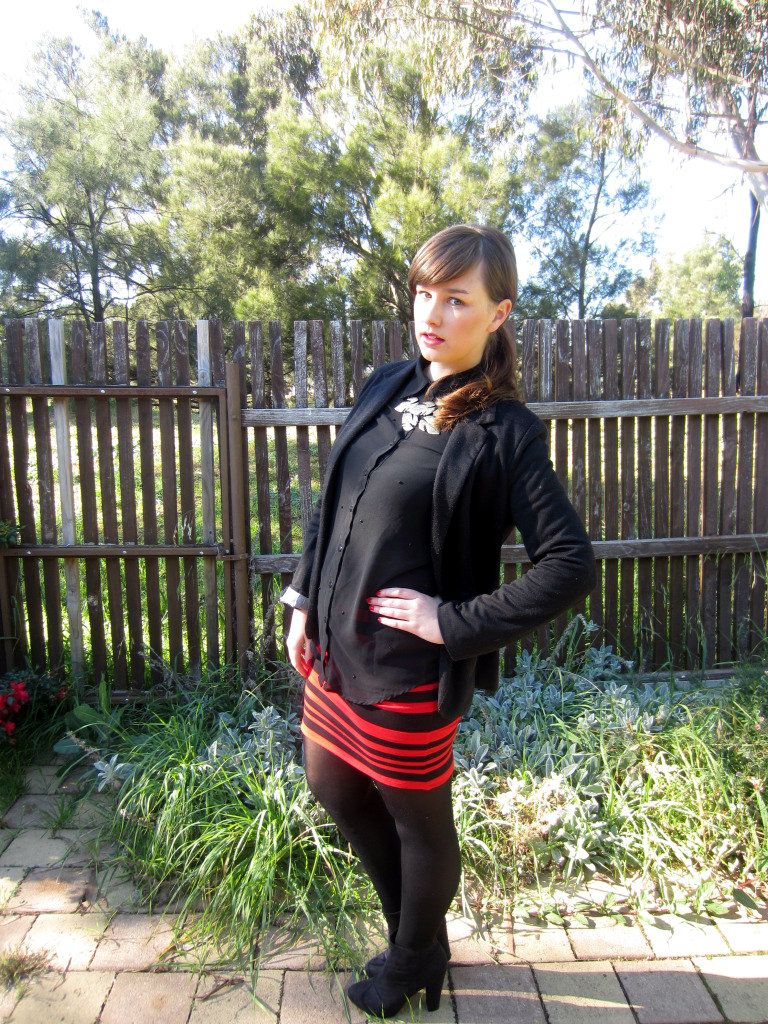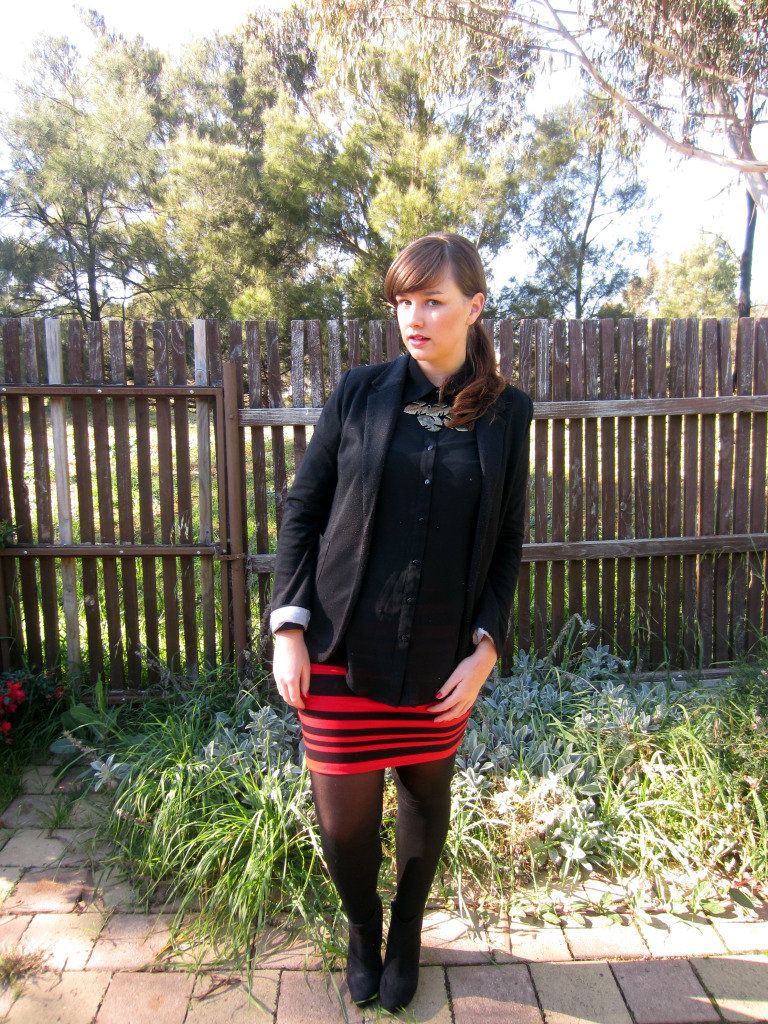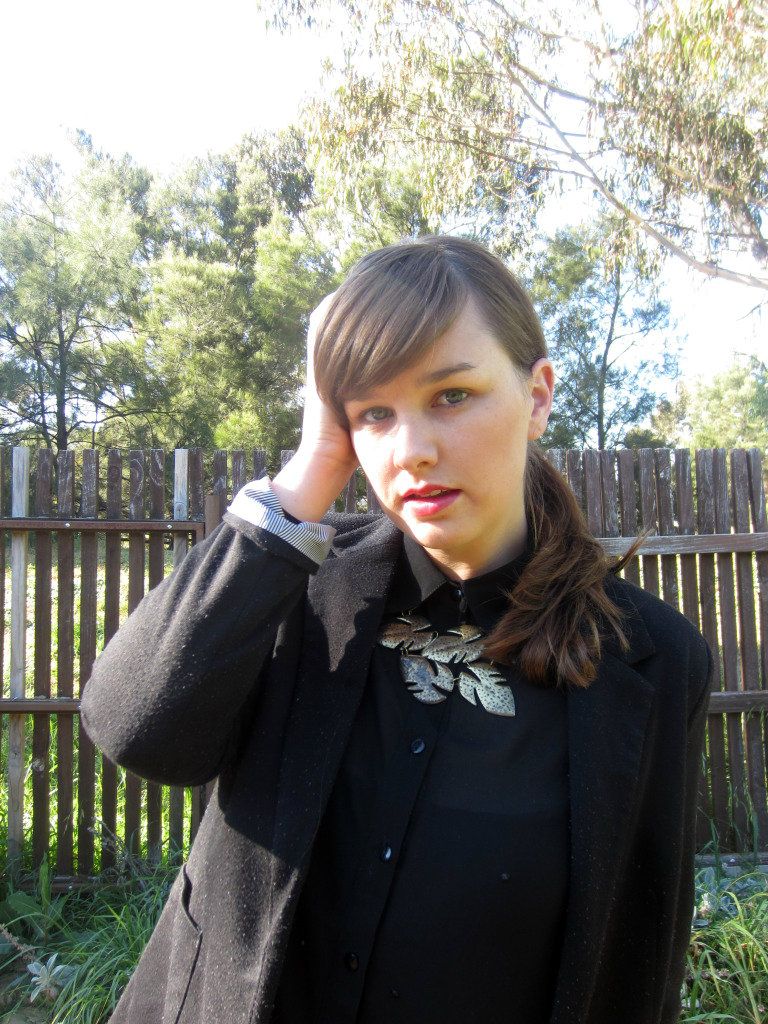 skirt: kmart // shirt: ally //blazer: valleygirl // boots: target // necklace: diva
Look at our overgrown garden in these photos! None of us seem to have a very green thumb, every once and awhile someone will have a burst of motivation and go and weed. It looks like that motivation is long overdue this time. Its a pity as I would love to grow herbs and veggies. Maybe it is something that will come with time?
This skirt is so not me, I don't even know what possessed me to try it on but I did and it didn't look bad and it was $10 so I bought it. It is super comfy and I think will easily become part of my "easy to throw on" wardrobe.
This weekend has been busy catching up with friends and family which is always nice. Now I plan to watch The Voice (secret: I now have a massive crush on Keith Urban) and cook tomato soup for lunches this week. Hope you had a great weekend.