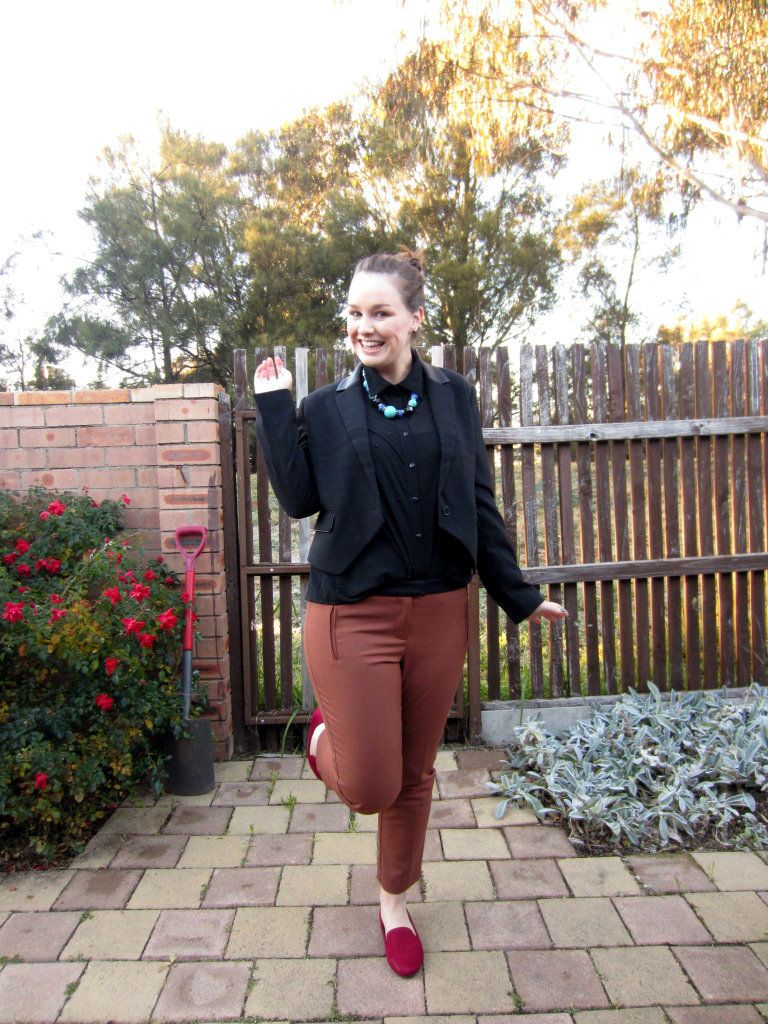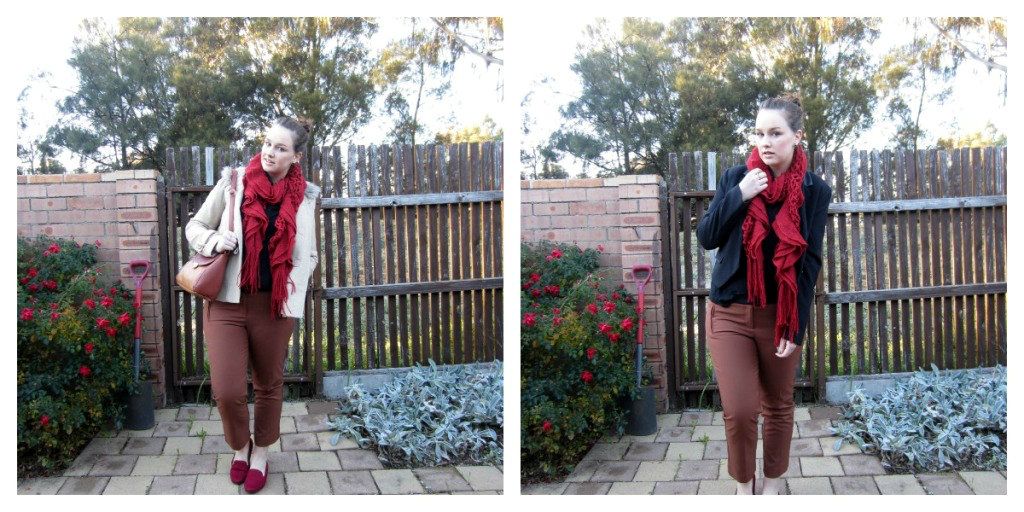 coat: myer // scarf katies // shoes & pants: target (pants currently on sale) //blazer: portmans (currently on sale) // bag: kmart // necklace: collette
Howdy, 5 days without blogging, wow! I have been busy entertaining my mum and aunty who came down to Canberra for their annual big shopping trip. I can shop but good lord they wear me out we shopped for like twelve hours! They got everything they wanted so it was all worth it. I also got my new camera that I spoke about last week, the Canon 550D. I am still getting use to it so these photos were taken with my point and shoot. I am looking forward to going on little photo taking excursions with my new camera once I figure out how to use it properly!
My three weeks holiday got approved today and I am so excited for a break from work. I am heading to the beach for a week with Brendan in July and the count down is officially on. I don't know why I wanted to go to the beach in the middle of winter but I think it will be really relaxing and am looking forward to just being near the sea.
I love these pants and they are currently on sale here but deary me did I have cold little ankles all day!