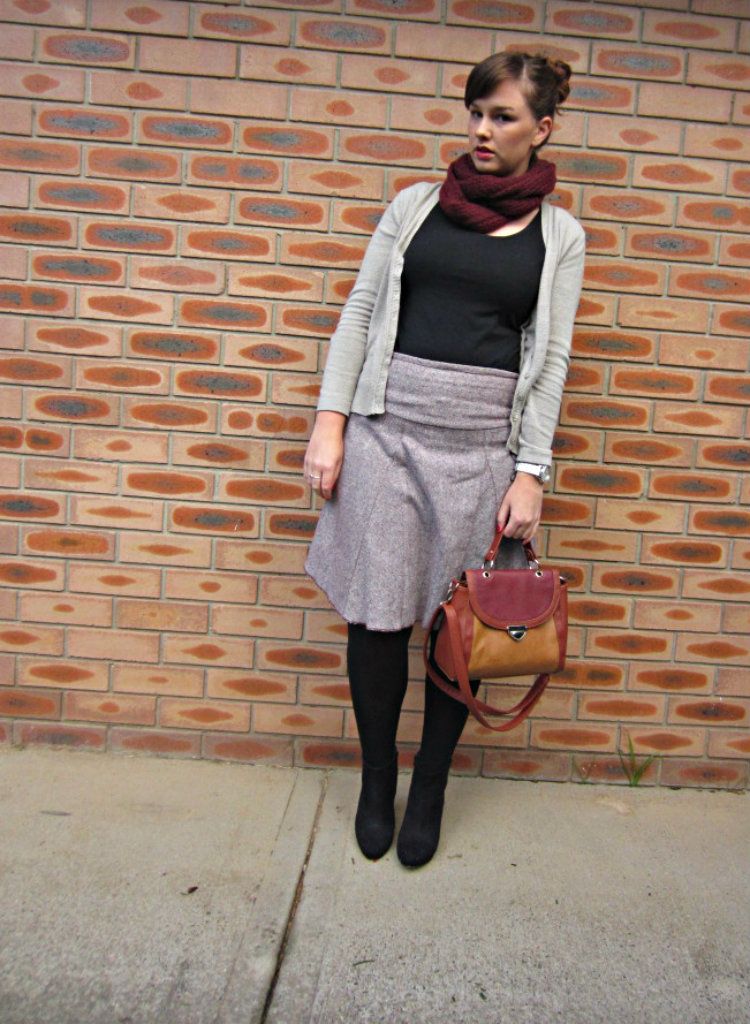 boots & cardigan: target // skirt(100 years old) & top: valleygirl // scarf: myer (current) // bag: kmart (current)
This outfit is kind of boring but at the same time I like to share a range of the outfits I wear and this is pretty indicative of the kind of thing I wear a lot to work. Sometimes I happily push the work dress code but when I have meetings or I am doing things outside the organisation I dress a little more conservatively.
I have actually owned this skirt since I was 17 and its from Valleygirl so it is pretty crazy that I can still squeeze into it and that it hasn't fallen apart. Wearing it today I realised it would have been way more fun to wear it with my maroon shirt with the white diamonds - so keep an eye out for that post.
Work is crazy at the moment, I was told today that I should not plan any social commitments for the next two weeks, eeck! I think they were joking....I hope! One thing keeping me sane is my renewed motivation for exercising I am loving my bootcamp sessions and body attack, considering I was too scared to even try there classes 12 months ago I am pretty chuffed with myself. Oh and the odd glass of red wine also helps!
I also wanted to say thank you for the nice comments about my YouTube video! It can be nerve racking putting yourself out there but I am excited about this new little project.