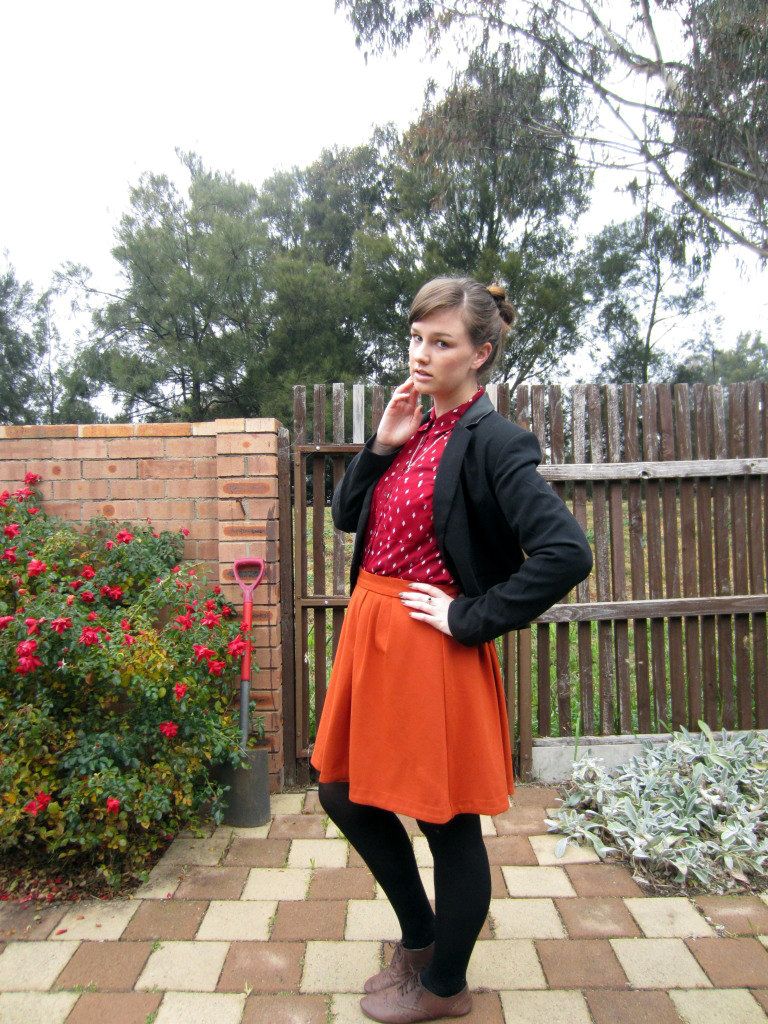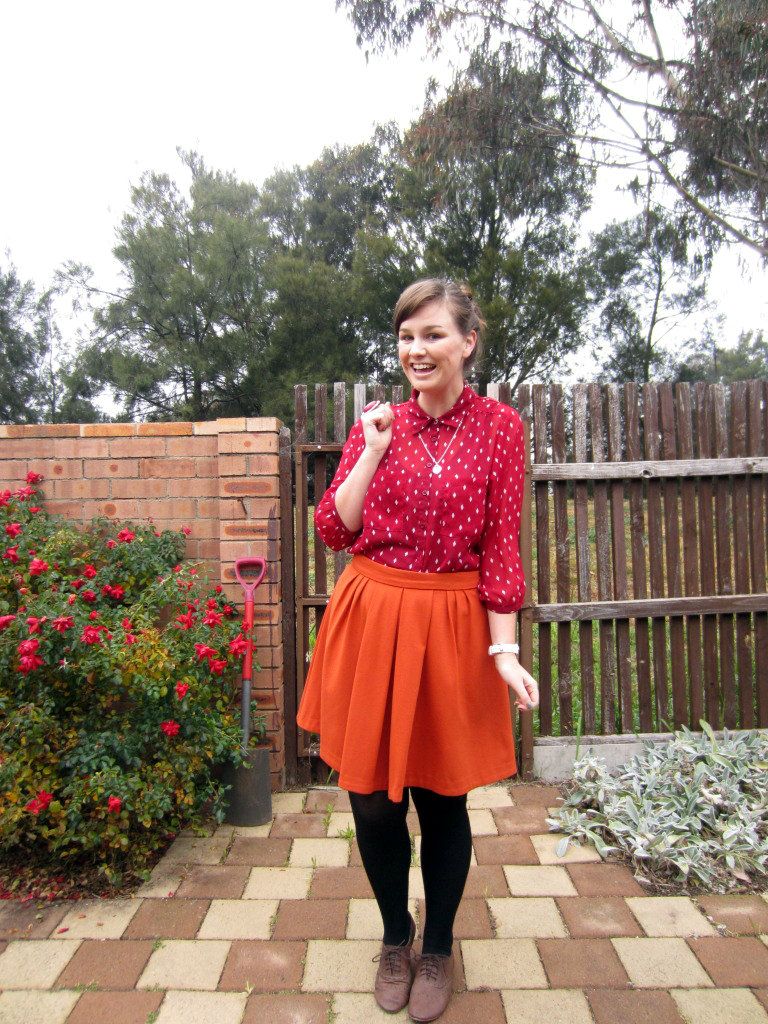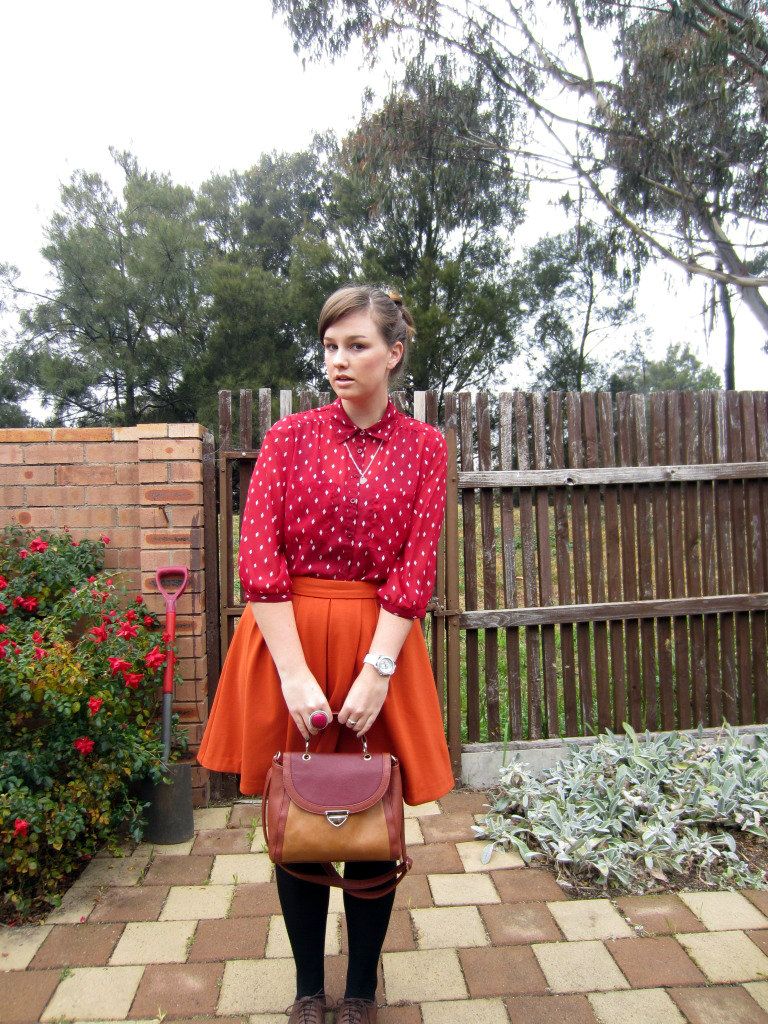 skirt & blazer: portmans (both currently on sale) // bag: kmart // shirt: target // shoes: cotton on
I am a very excited lady at the moment as my cousin had a baby yesterday! Well actually my cousin didn't have a baby his partner did - if my cousin had a baby my family would probably be on A Current Affair right now. Did you ever see that awful movie with Arnold

Schwarzenegger where he has a baby? I despise that movie. Anyway the point is my cousin had a healthy little boy named Matteo who looks absolutely beautiful and I cannot wait to meet him.
In other news my body is hurting in places that I did not even know could hurt. I have been going to boot camp for the last 8 weeks but it still smashes me every time. It is worth it though as I am slowly losing weight but more importantly getting much fitter.
Also just thought I would do the old once and awhile reminder that if you think you can handle a little more of me in your life you can follow me on twitter or instagram where my username is timeaftertea. Leave your username so I can follow you too!