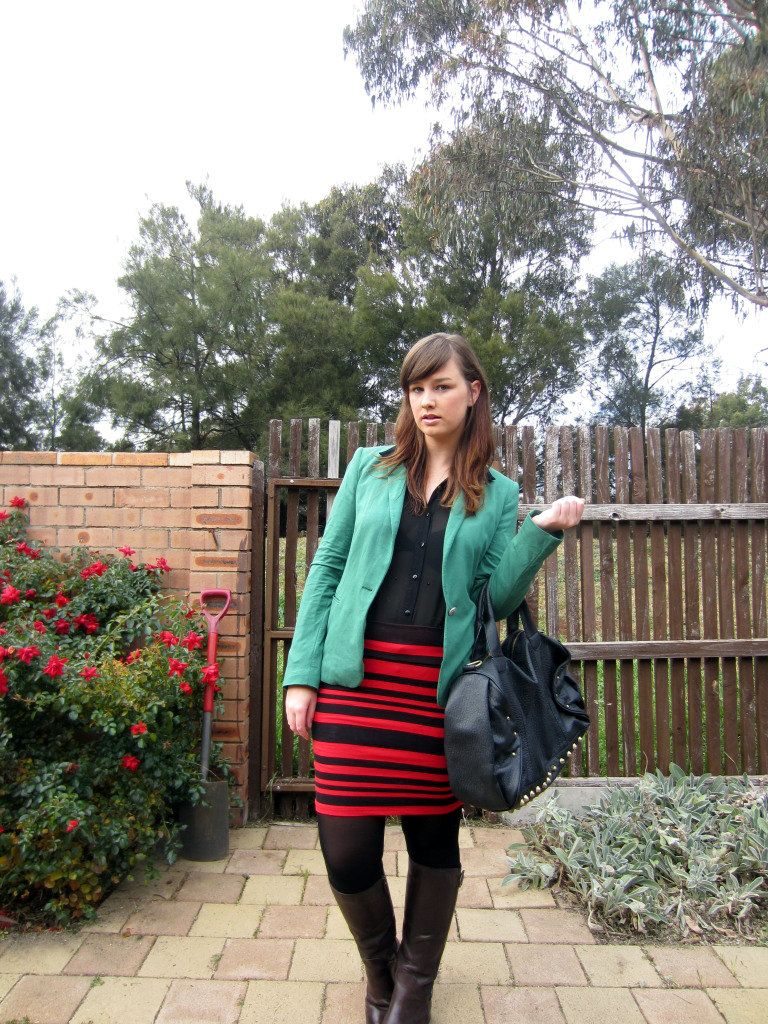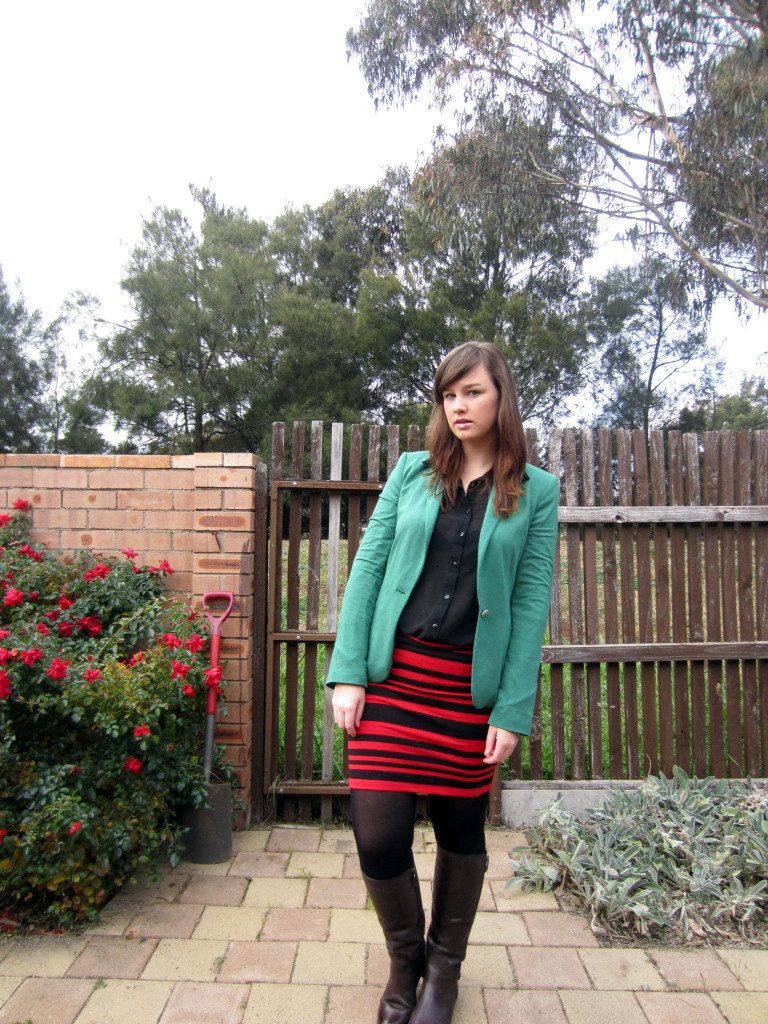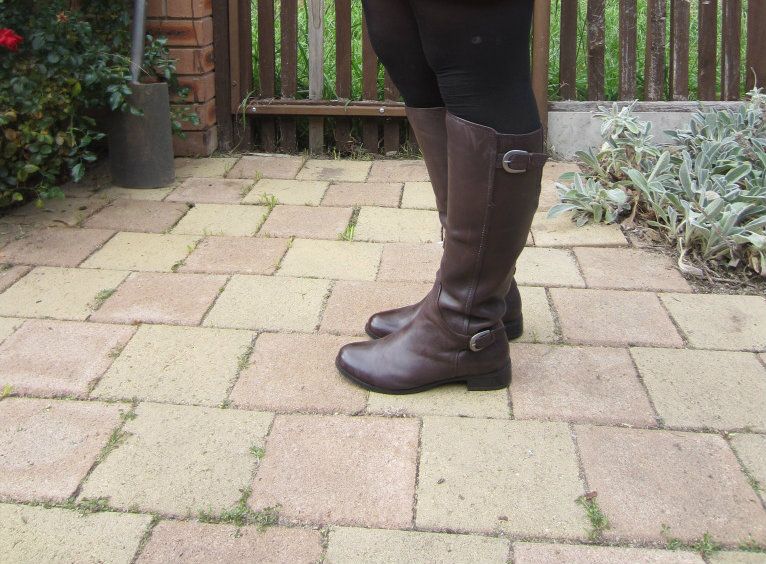 boots: mathers // skirt: kmart // shirt: dotti // blazer: zara // bag: spotted moth
Finding long boots is an absolute nightmare for me. I have chunky calves and most boots will only zip half way up. I spotted these last week and was adamant they wouldn't fit but my friends convinced me to try them on. Low and behold they zipped up (ignore the fact I had to size up and have to wear thick ankle socks) and I now have boots for winter. The weather here is beautiful at the moment crisp mornings and lovely sunny days I wish Autumn could last forever.
This weekend has been slow and relaxing. I have read books, watched documentaries, napped and completed three loads of laundry. I love busy weekends but quiet ones remind you to take time out and enjoy the simple things. I think I needed this weekend to really get over the cold I have had for the last little while. I am finally feeling motivated again after two long weeks of feeling tired and uninspired.
I hope you are having a lovely weekend!
P.s If you are a documentary nerd like me check out smh.tv hundreds of free documentaries, I am absolutely addicted!