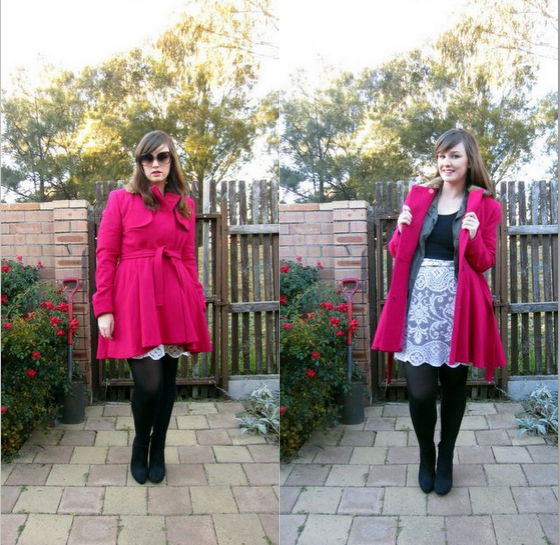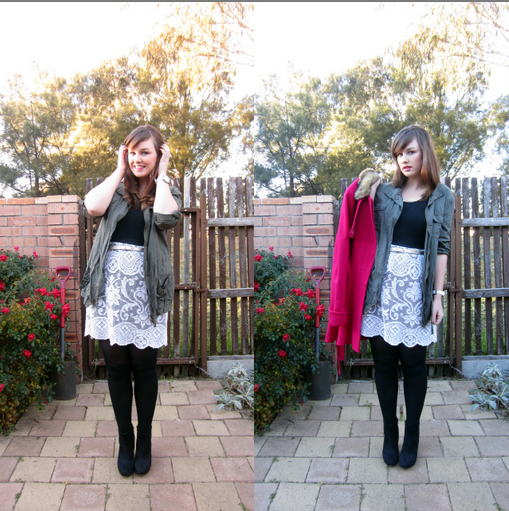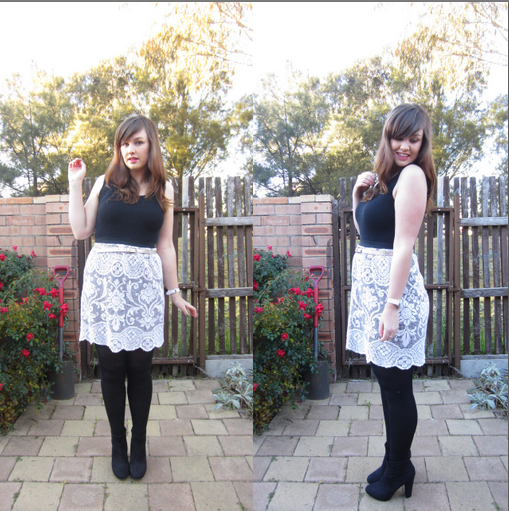 dress: laura maidment // boots: target // coat: asos // jacket: kmart // belt: forever new // glasses: vintage
I wore this pink coat for the first time today and I absolutely love it! It brightened up my day, there is nothing worse than being stuck in black and grey all winter. I am trying my very best to keep my wardrobe bright and happy for the cooler months. I thought it might be fun to show the different layers to this outfit. I actually regret not wearing a black shirt under the dress but I guess I can do that another day. I actually think this dress is one of the most featured pieces of clothing on this blog, I don't think I will ever stop wearing it.
I am currently contemplating my quarter life crisis (yes I plan to live until I am one hundred). I know this sounds completely ridiculous but do you ever have those weeks where you cannot help but worry about the future? Lots of things are happening at the moment and I am slowly realising that things cant stay the way they are forever. Friends are moving away and I am facing big decisions about my career and other future plans. Turning 25 also means it will only be a month until Brendan and I move to the UK where I will be thousands of kilometers away from my family.Moving also means leaving our first house that we have lived in together for the past four years. I am also worried that we wont get jobs and will have to turn around and come straight back. All these things are exciting but very scary at the same time, I know things will fall into place but at the moment I cant help but worry, lucky 25 is still 7 months away and things don't have to seem quite too "real" yet.
Ok I will stop rambling now and snuggle into bed and escape with my book!