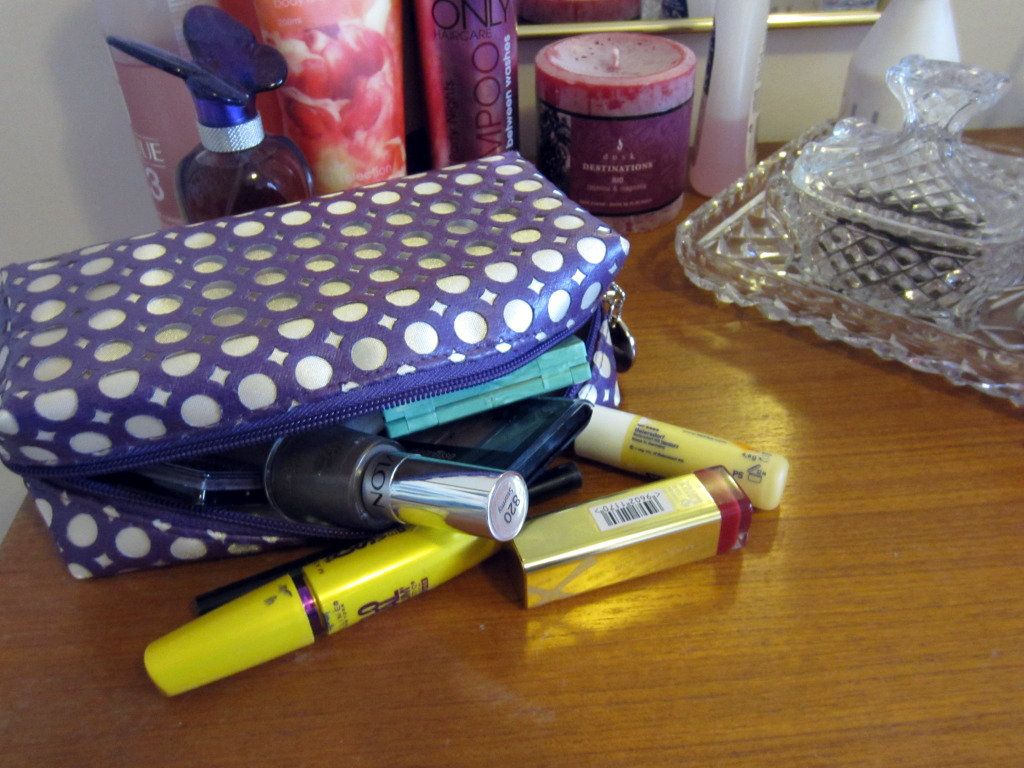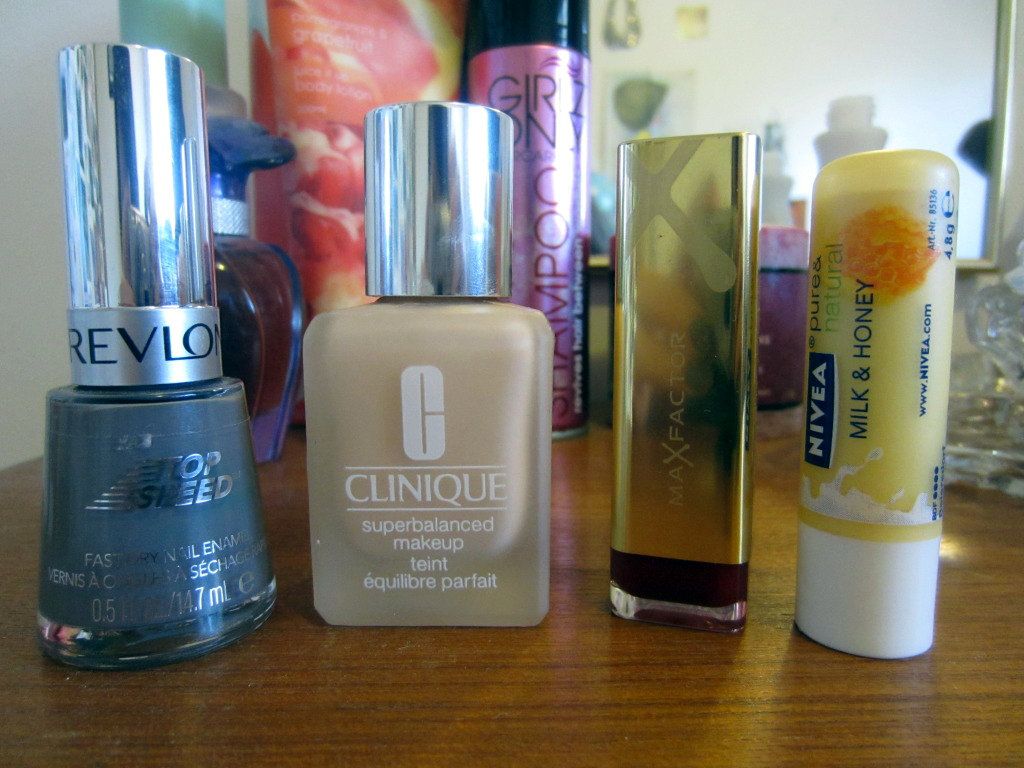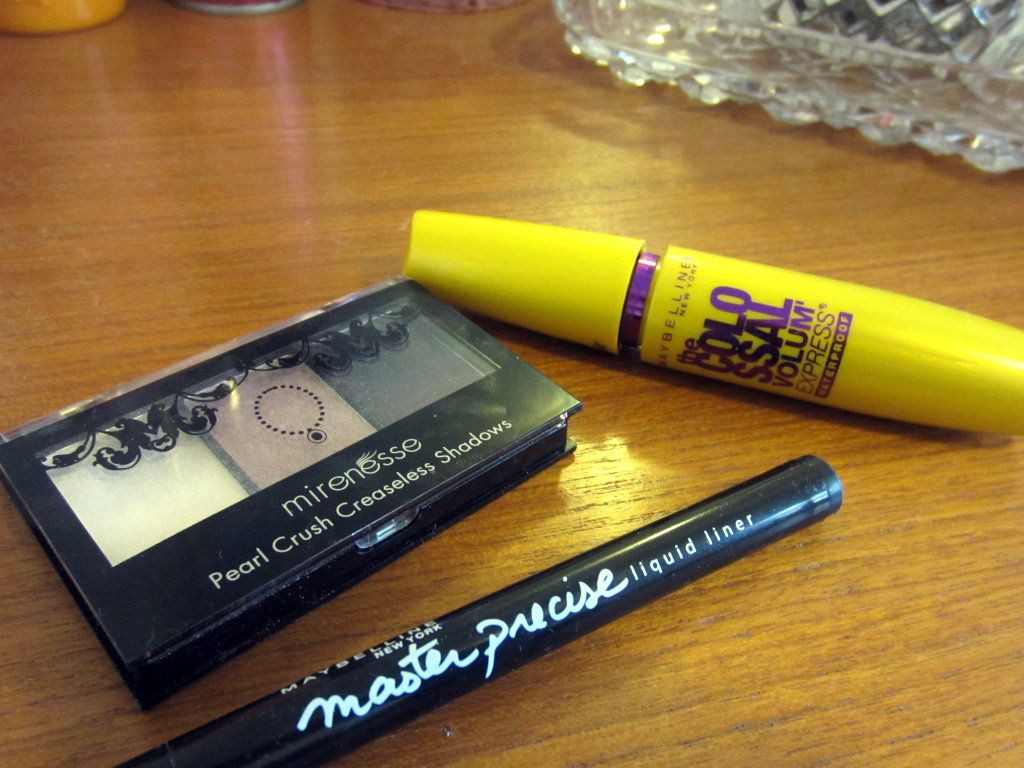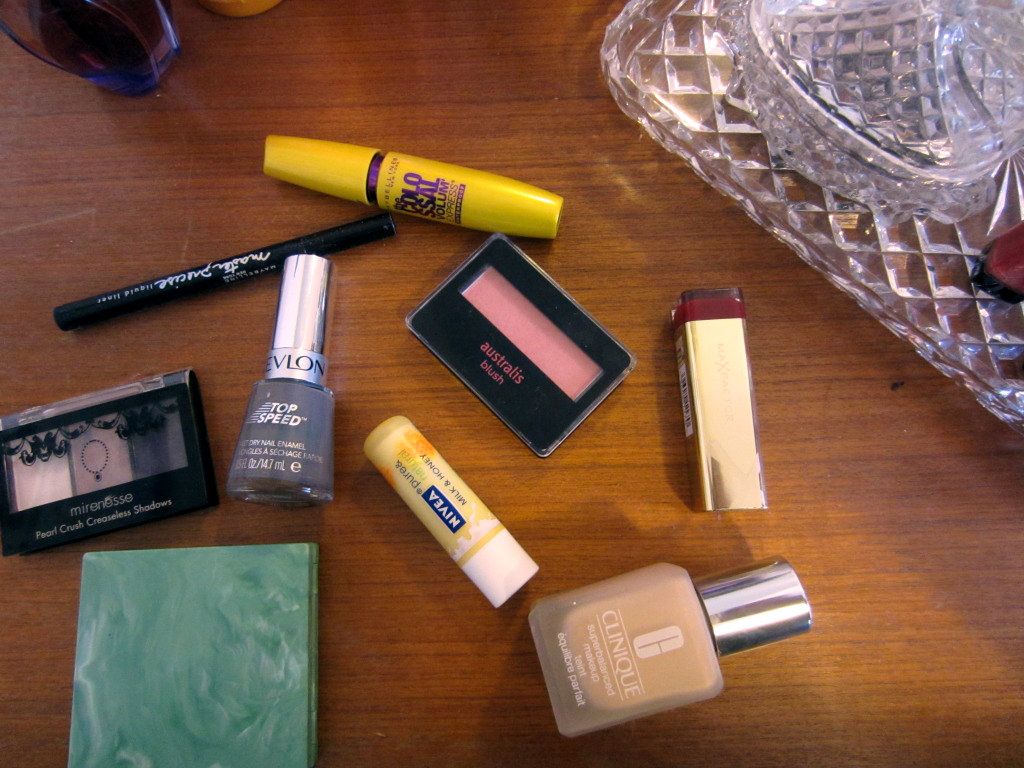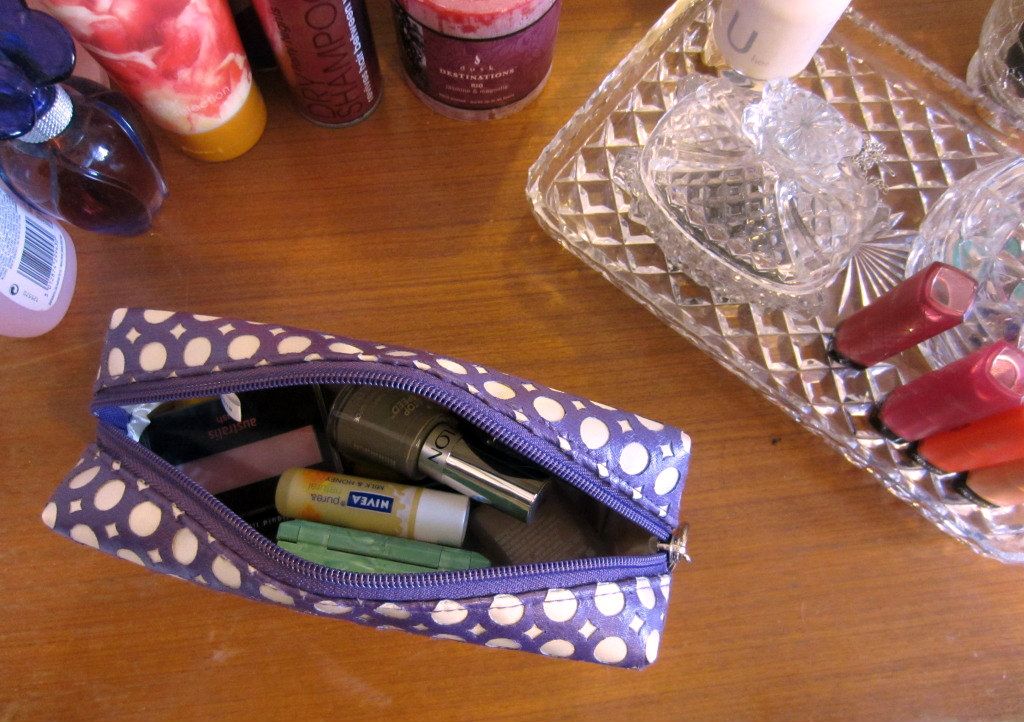 Today I wanted to do an updated "Whats in my makeup bag?" post as my interest in makeup as grown so much since the last time I did one of these posts. These products are my favourites and ones that I use on a regular basis and that I can honestly recommend to you all! I would love to hear your favourite every day products?
Foundation: Clinique Superbalanced (Alabasted #27) this foundation will give you a perfect finish, just make sure you match your colour. It is light enough to wear everyday.
Pressed powder: Clinique Almost Powder (Light #3) compliments the foundation, and will cover blemishes.
Blush: Australis (Baby doll) pretty pink colour that will compliment pink lips and is a pretty everyday blush.
Lipstick: Maxfactor (Scarlet Ghost) I adore this lipstick it is a beautiful pink colour and will brighten any day.
Lip balm: Nivea (Milk and honey) hydrates your lips for hours and is a really silky soft consistency.
Nail polish: Revlon Top speed (Stormy) a classic grey for the winter months.
Eye liner: Maybelline Master precise liquid eye liner- I love the finished look this eyeliner will give your eye make-up, it is also very easy to use.
Mascara: Maybelline Colossal - this will give you lots of volume but if its length your after try a different product.
Eye shadow: Mirenesse Pearl Crush Palette (Baroque Pearls) this palette has really pretty purple colours and can be used to create a number of looks.
If you are interested I have put together a little video about these products that contains more information!