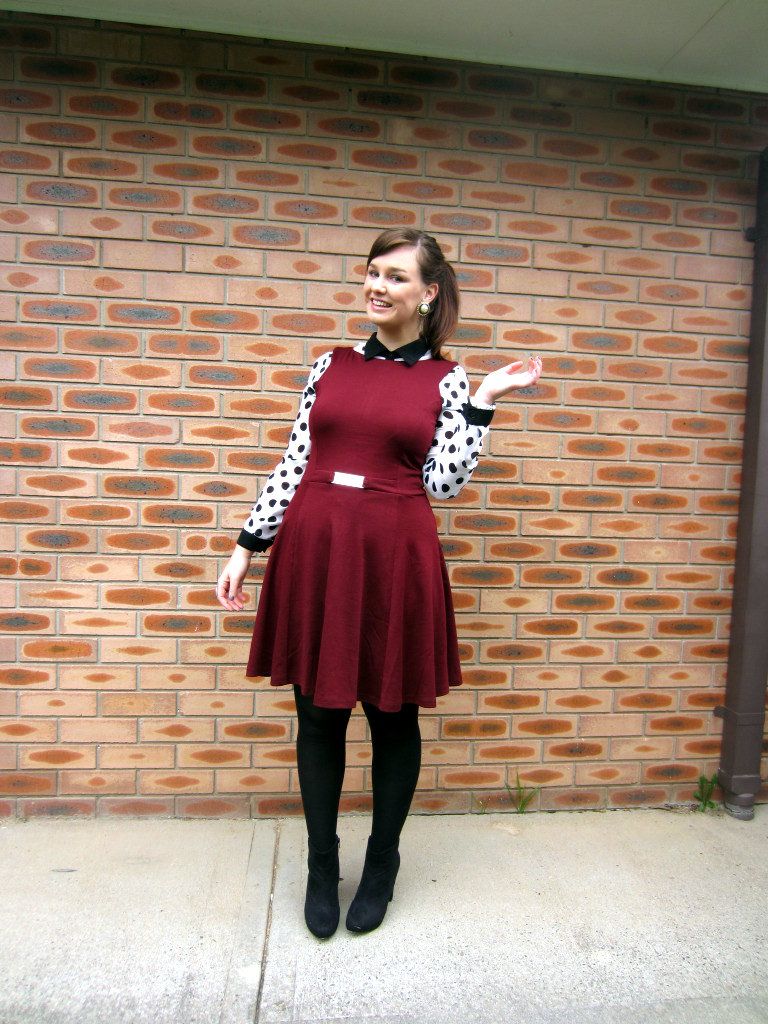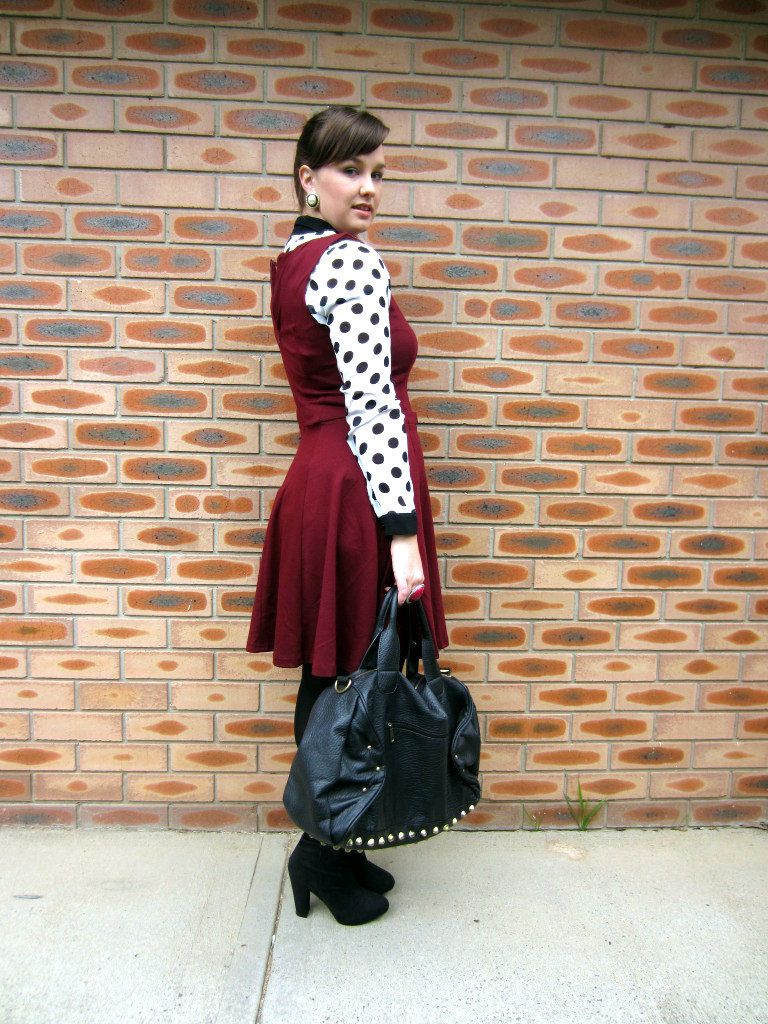 Boots: target // bag: spotted moth // dress: // blazer: valleygirl // ring: collette // earrings: diva // shirt: dotti
Today I woke up on the wrong side of the bed and have been in a grumpy funk all day. I lost Brendan's and my house key, two keys in the space of a week, I don't know how I did it. So this meant I missed the bus to work because I was looking for the key! So that kind of set the mood for the rest of the day. Oh I know woe is me, whinge, whinge, whinge but sometimes you just have those kind of days.
I wore this outfit to work and it did lift my mood a little. Maroon and spots are my favourite things to wear at the moment and this outfit captured both of these loves! I also love the length of this dress, dresses just seem so short these days!
I am just about to snuggle on the lounge in front of The Voice with tacos and lots of sour cream! I am than going to bed early and starting the day on the right foot tomorrow!! I hope you had a good start to the week, Mondays are hard enough as they are.