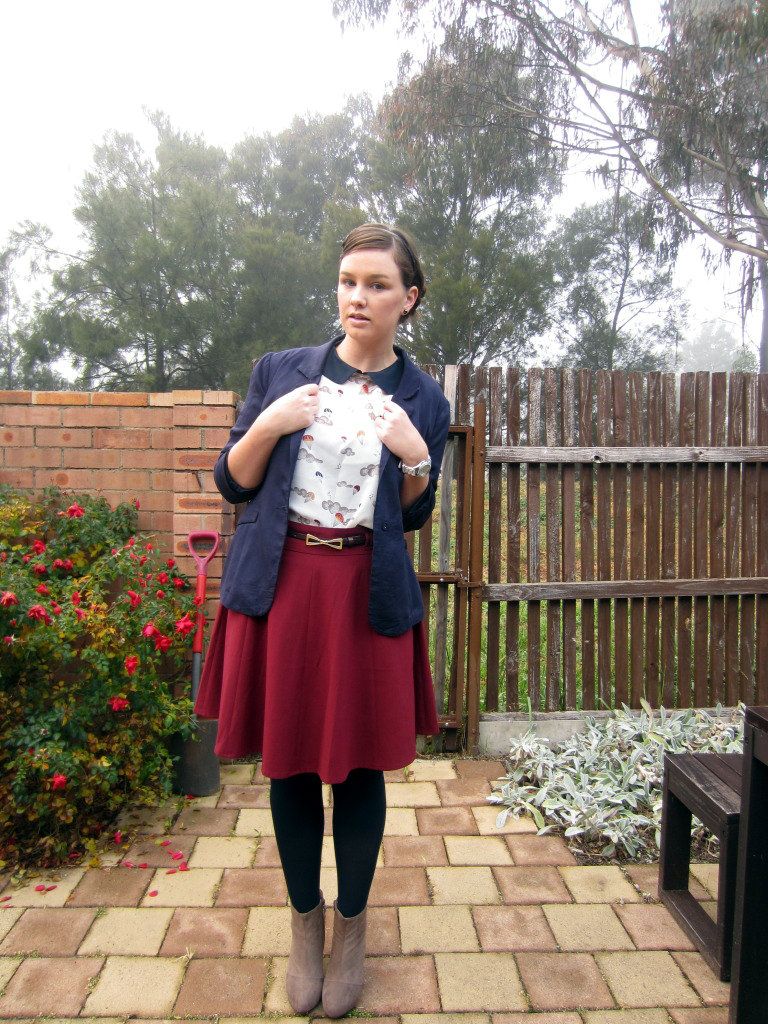 boots: target // skirt: portmans // shirt: asos (but found on ebay) // blazer: dotti // scarf: katies
If you have been following this blog for awhile you would know I want a tattoo, two actually but I still haven't been game enough to get them. I want a babushka doll on my shoulder and a hot air balloon on the back of my neck. I have wanted both of these for nearly three years! To fill the void I seem to surround myself with every little hot air balloon or babushka doll trinket I can find and now it is spilling into my wardrobe.
I saw this shirt on ASOS a month ago but it was sold out but I was determined to make it mine. The lovely Rhianne gave me the idea to check on ebay and low and behold it turned up on the UK site in my size. I begged the seller to send it to Australia and she very kindly obliged. Now it is mine and the sweetest shirt I have ever owned. It just shows perseverance pays off ... that or displays my addiction to shopping, three days strong people!