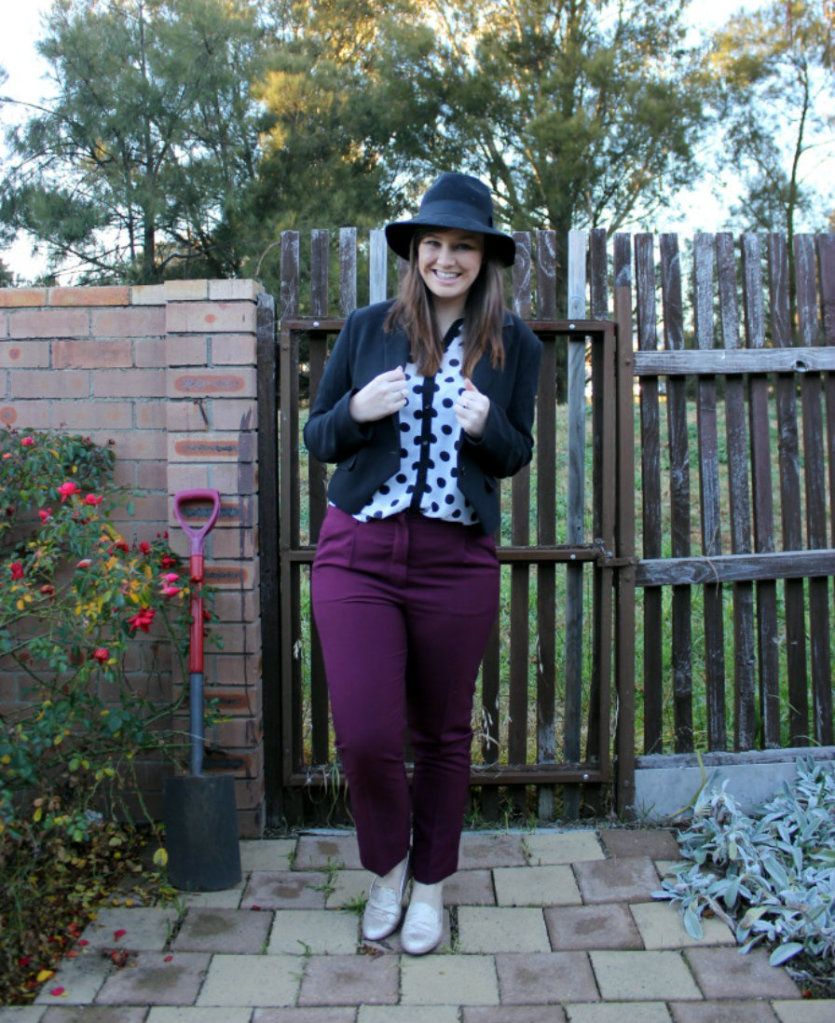 Pants: target // bracelets: diva // shoes: the iconic // shirt: dotti// hat: jeanswest // blazer: portmans
Today I wore lots of clothes that make me happy. A few little things lately have made life tougher than usual. I felt as though wearing glitter shoes would definitely cheer me up!
This weekend I hosted a Hollywood themed murder mystery party with our neighbors. I think I am a little addicted to murder mystery parties, any excuse to dress up I say. It also meant that Sunday was spent lazying around and moving from the bed to the lounge, sometimes its nice to have a lazy day.
I have to play netball at 9.30pm tonight, it is awful playing so late in winter, I have absolutely no motivation and it also means that I can never sleep until midnight because I am so full of adrenaline, oh well no use whinging I better get changed and get going.
Oh who are you going for in The Voice? I have my fingers crossed for Karise!