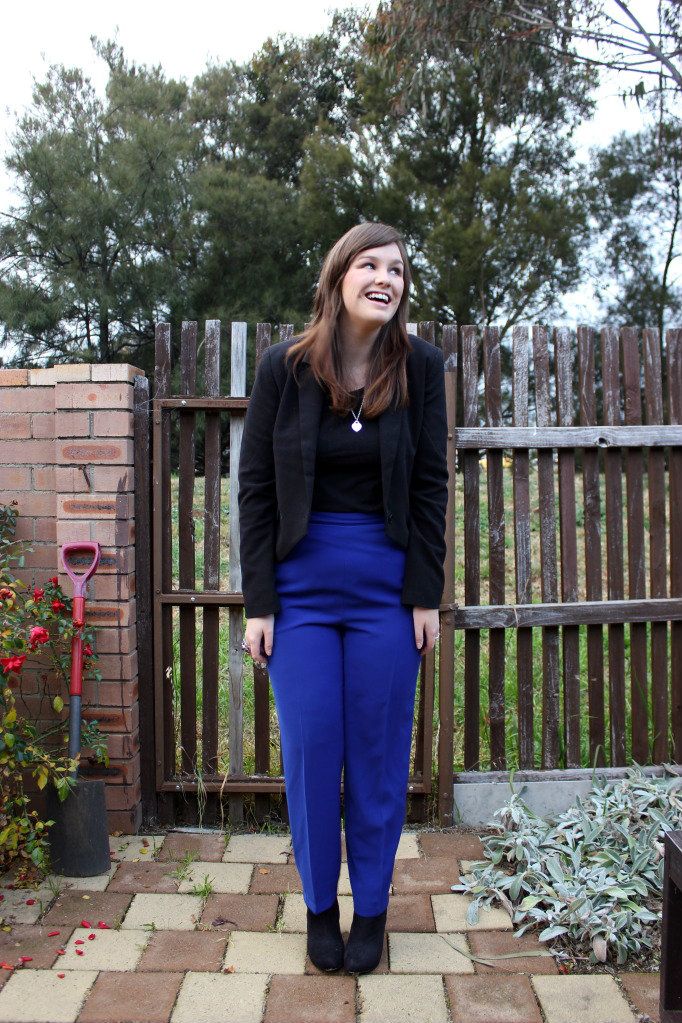 I love these pants and dont even care if they are not the most flattering piece of clothing that I own. Wearing bright colours in winter is making this horrendous weather slightly bearable. To me feeling good in clothes and enjoying what you wear is even more important how the clothes necessarily make you look. These pants are really fun to wear and I got so many comments on them, I think some people were disappointed when I said they were an op-shop find.
I got some exciting news today I am heading to Brisbane for a work conference in August! I am so looking forward to four days away from the Canberra winter and to meet my long time blog friend Jasmine! If you are from Brisbane I would love shopping, food or sight seeing tips!!
What good news have you got lately?