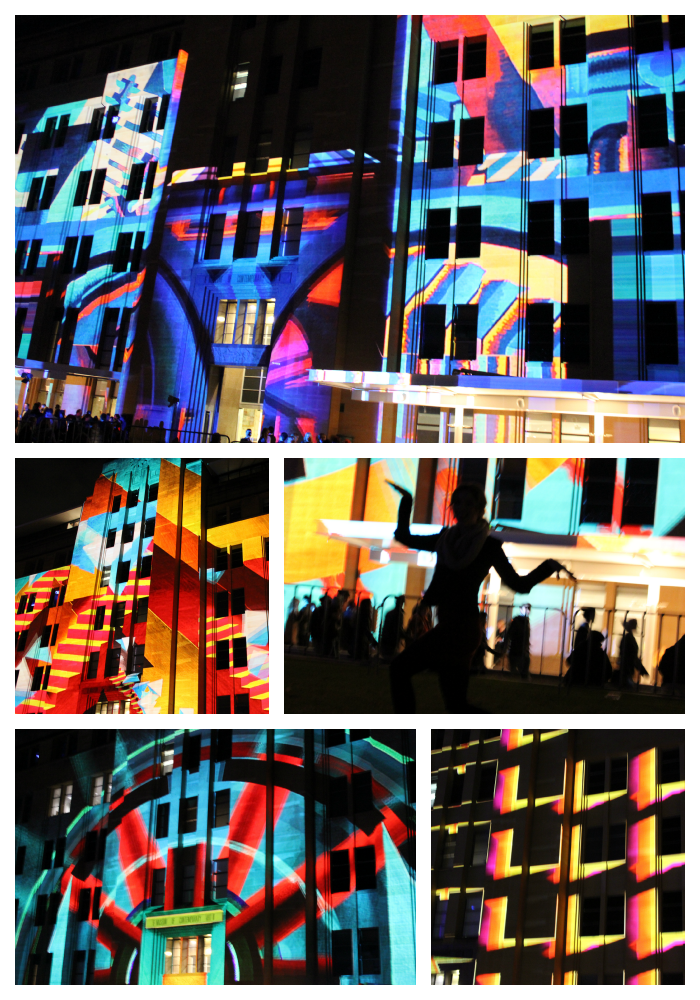 This weekend Brendan and I headed to Sydney for the long weekend. We stayed with my sister and had such a good weekend, sometimes it can be so refreshing to just head out of town. On Friday night we went to the Vivid festival where the above photos were taken. Unfortunately I fell and sprained my ankle like 10 minutes after we got there, it was my own fault, jumping around trying to take cool photos of my shadow.It meant we weren't able to walk around the whole festival and had to retire to the pub.
I am still figuring out how to use my new camera properly. I took lots of photos of the lights on the opera house but none of them turned out that well. But I guess practicing can only help and I will try and get into a class sooner rather than later, I am just not use to having so many settings and so forth.
On Sunday we went to two of my good friends farewell party as they are both moving to the UK. It was really nice to see all my friends I even told my friends Kelly and Soph about my blog and have to say a special hello to them!! They join the other like 5 "real life" people who know about my little internet space, I think I need to just get over my self and not worry about it so much.
I hope you had a nice weekend too.