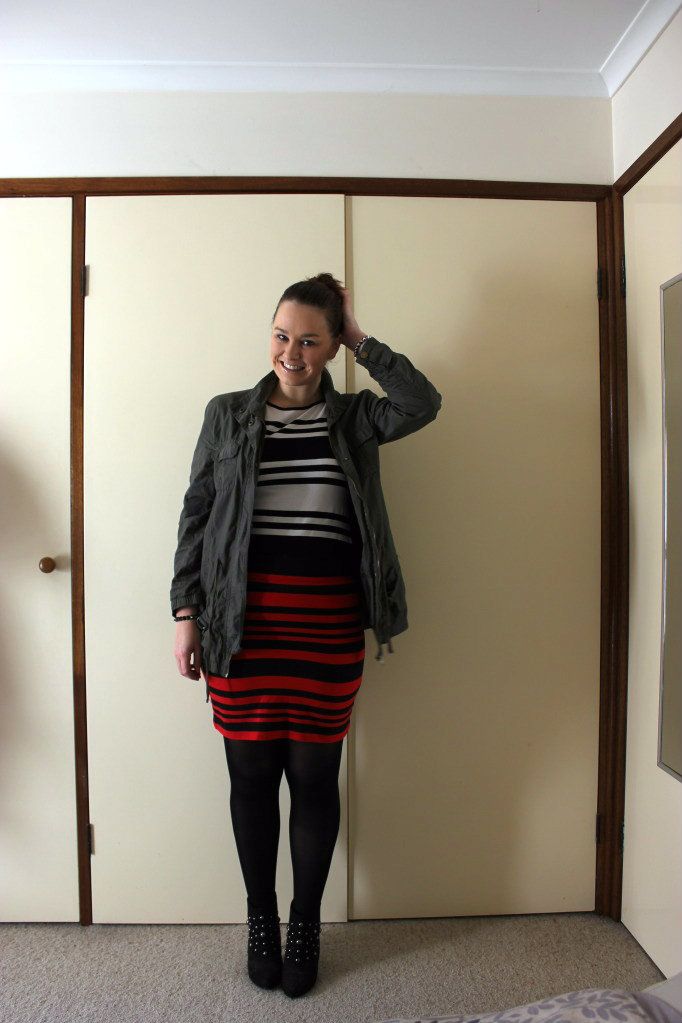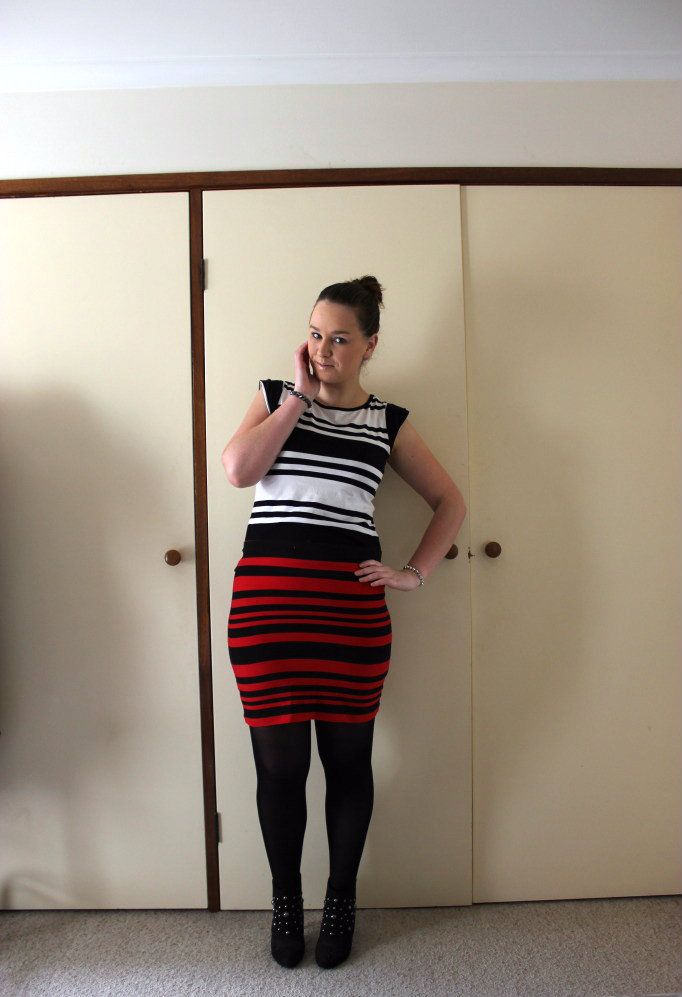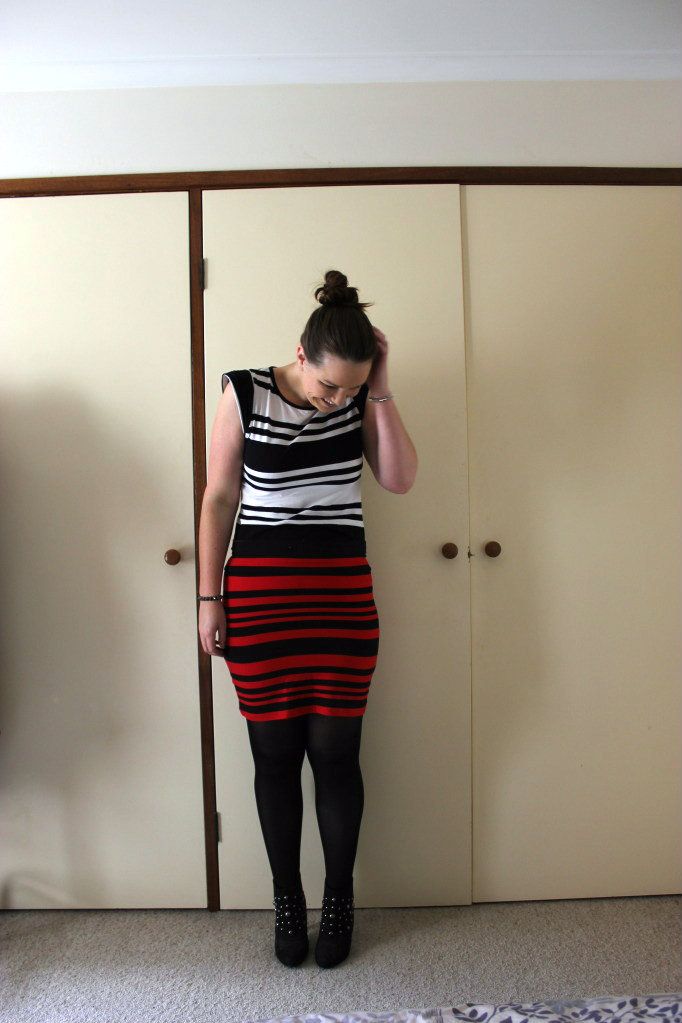 shirt & shoes: target // skirt and jacket: kmart
This morning I freaked out thinking why did I start this challenge with stripes, when I have no stripey clothes? I went to my wardrobe and within 30 seconds had found over 6 pieces of stripey clothes! I couldn't help but pair two pieces together to give the illusion of a stripey dress. I love that this challenge is already helping me rediscover my wardrobe, I honestly thought I owned two pieces of stripey clothing eeck no more!
I woke up on the wrong side of the bed today, Brendan has man flu which causes him to snore. I cannot stand snoring! I can remember being on a family holiday and sleeping in the bath one night because I couldn't handle my mums snoring. It meant that I slept for most of the day to make up for a lack of sleep last night. I than went to the shops for a little retail therapy and than made nachoes for dinner and watched the block. So happy Brad and Lara won!
I took these photos in my new room which I might not do again because of the shadows but it is a good space when the weather is bad outside. I hope you have a had a good weekend, I have 5 days of work before 2 weeks holiday!
P.S The first of July, what?!!?