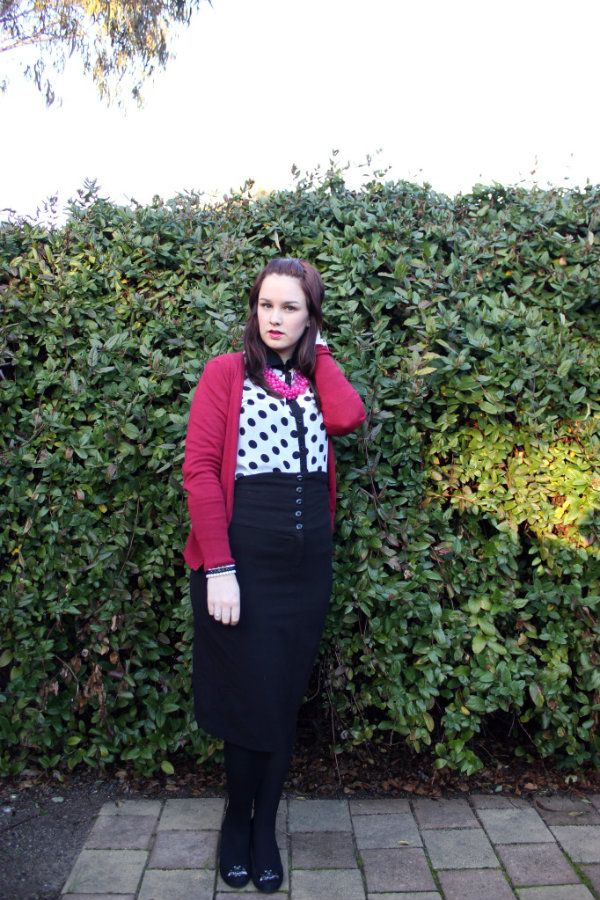 cardigan: cocolatte // shoes: macys // blouse: dotti // necklace: sportsgirl
Did you ever play opposites day in primary school? It was that annoying day where anything you said could be chopped, changed, turn around and used against you. For example "Please pass me the red crayon?" And you would receive every other colour but the red. I was a pretty serious kid so this sort of stuff drove me a little insane.
Anyway today the last thing I felt like wearing for my first day back at work was something floaty instead I wanted something a bit more formal so I decided that today, like when I was seven years old, was opposites day and instead went for a more tailored look. Much like opposites day I wasnt really over the moon with this outfit but thought I would share it anyway as you cant always like everything you put together.