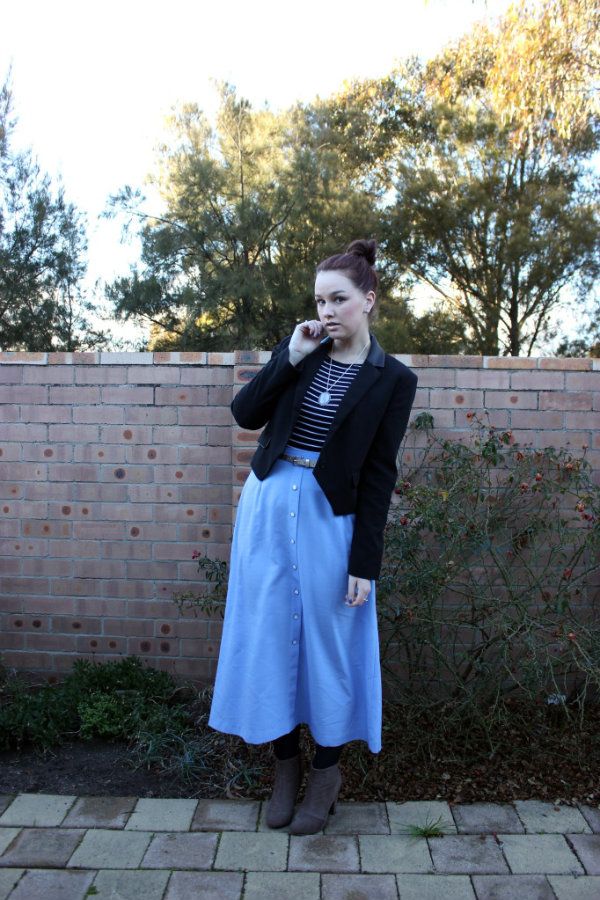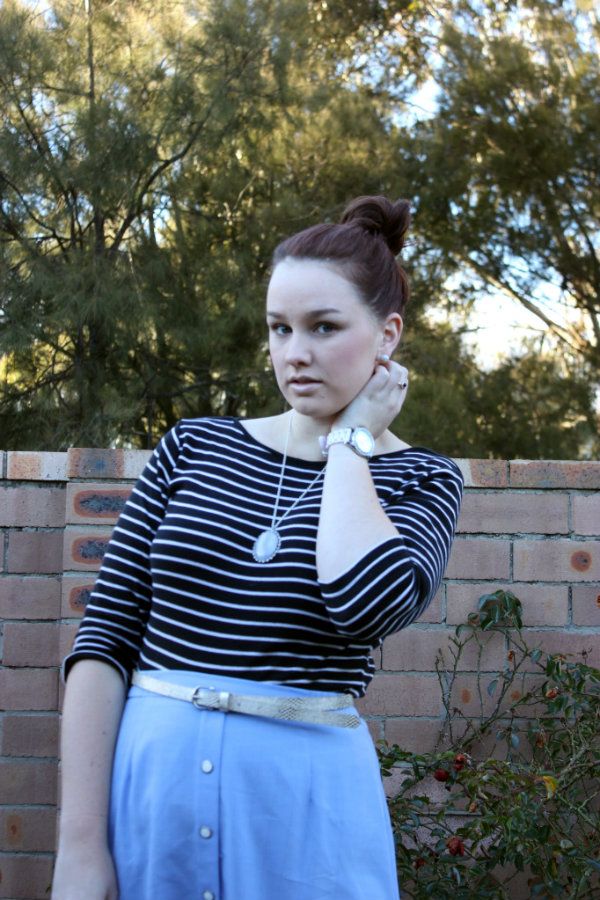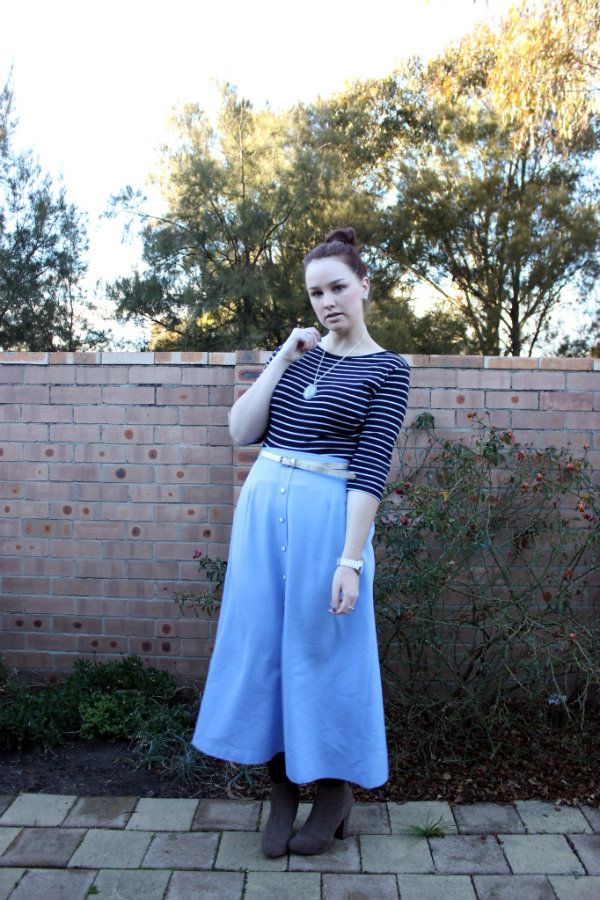 skirt & necklace: vintage // shoes: target // top: kmart // blazer: portmans
The challenge is officially over, this is my last outfit for the month and I am kind of relieved! Tomorrow I plan on barely even turning my mind to what I wear and throwing on some leggings and an over sized jumper, I cannot wait. I have to say though I am really happy with this outfit, the skirt is so nineties, but I am hoping that paired with the blazer I didn't get completely lost in the era. I also managed to get in two vintage pieces with a necklace that belonged to my nan which is almost the same colour as the skirt.
I will write up a little challenge review over the next couple of days. I know for certain though any future challenges like this will be for a week and not a month!