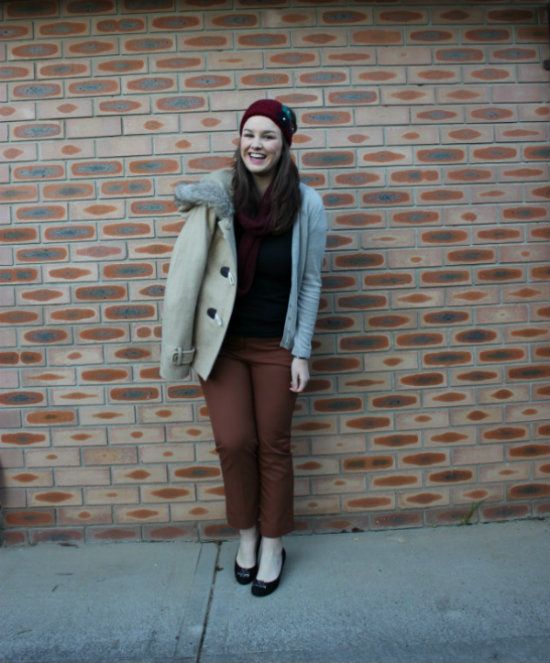 top and scarf: myer // cardigan and pants: target // wrap: a boutique in San Fran // ring: collette// shoes: from New York
Just a quick post today to show I am still going strong with the challenge. I have no idea what I was thinking when I decided that 'wrap' would be a good prompt. Luckily the trusty head wrap I wear in the mornings seemed to fit the bill. It has been -5 here in the mornings and it is an absolute struggle to get out of bed and leave the comfort of my electric blanket.
Oh and look how fancy I am finally having my photos all the same width! I have been blogging for nearly three years and only just realised where I was going wrong. Maybe in the next three years I will figure out how to move my header further up the page!