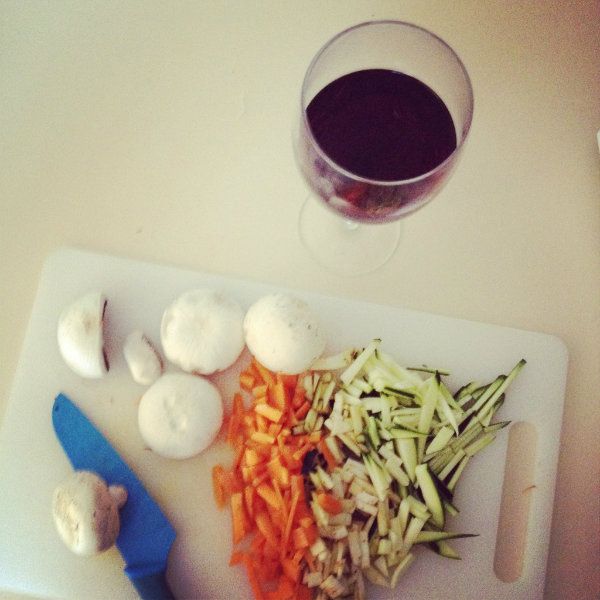 Lets start with the fact that I love food! I love eating, I love looking at food (I have more recipe books than I have socks) and I especially love the atmosphere that sharing good food creates. Some of my favourite memories are triggered by certain foods. Pizza in Italy, ice cream on the beach as a kid and ham at Christmas.
However, when it comes to actually cooking the food I start losing interest. Every year I resolve to try and invigorate my cooking passion and every year I don't make it past January. I think the problem is that I am more excited about the idea of cooking than actually cooking itself. There are a number of reasons why I don't like cooking but here are the main three....
oNE
Our kitchen is matchbox size, there is one tiny little bit of working space and barely any room to do anything. It makes it complicated to make anything more difficult than a stir fry.
tWO
Being in the kitchen can take you away from the socialising. I get stressed when I am cooking for a lot of people and tend to spend the whole time in the kitchen stressing about how bad dinner is going to be. I am much better out at the table chatting and serving the wine instead of pretending I know what I am doing.
tHREE
I am impatient. A recipe with more than a handful of steps and I have lost interest before I have even started. Or if I have to boil something for 20 minutes I usually decide that 15 minutes will do.
I think in the long run though it just comes down to the fact I am just not that great at cooking and maybe that's okay. I wish I could end this post saying I am going to try and cook more and be more experimental but the truth is I think its time to just accept that cooking is not my forte and just concentrate on the eating! Do you like cooking or are you happy to just sample the fruit of someone else's labour?