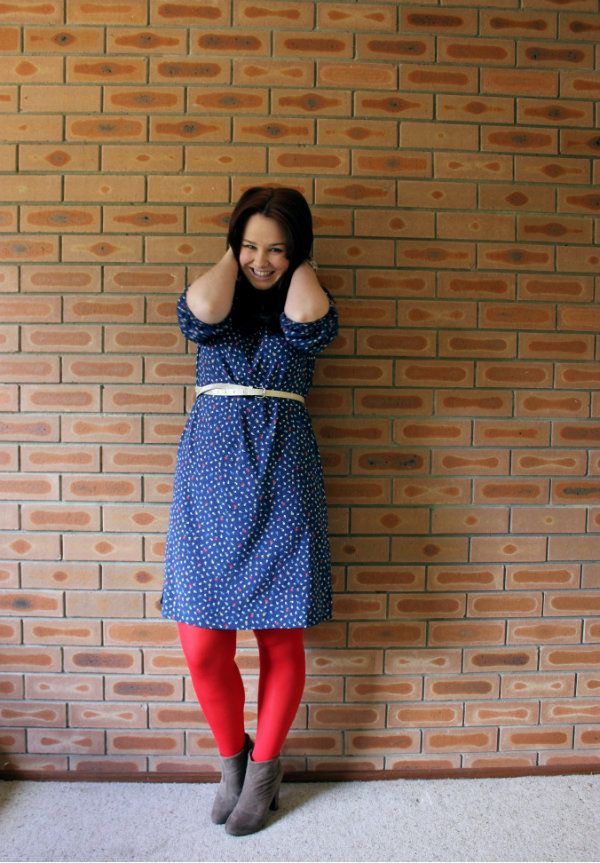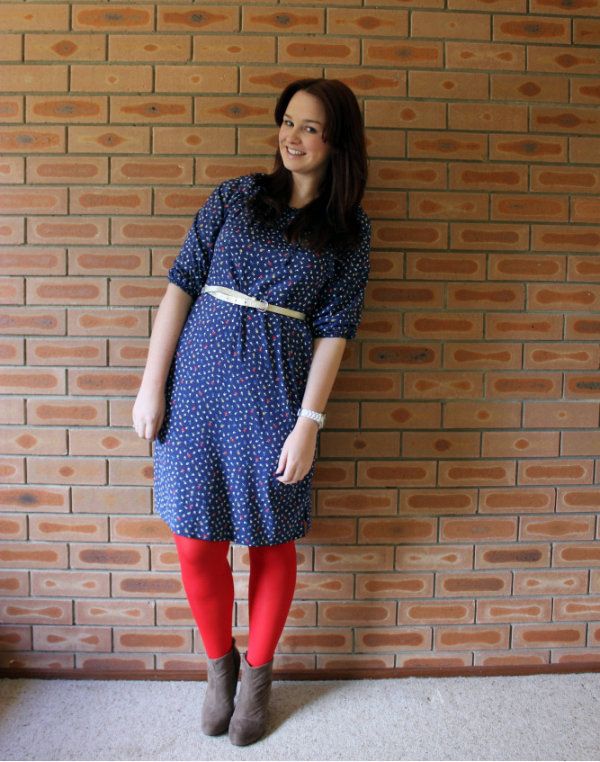 boots: target // dress: vintage // belt: forever new // stockings: equip // watch: fossil
On Sunday I went out for breakfast and met Vanisha and Louise who are also Canberra bloggers (I highly recommend that you check out their blogs). I have said it so many times but interacting in the blogging community and getting to meet people who you connect with is one of my favourite things about blogging. Both of these girls really inspired me to push myself with this blog, to create regurlar, quality posts and to engage as much with other bloggers.
I wore this outfit on Saturday to go shopping with Brendan. I absolutely love this dress, my vintage clothes are always my my most treasured. I love that this dress can be bold my accenting the red flowers or played down with navy stockings and a cardigan. Or maybe even no stockings in Spring?? Only five more weeks!