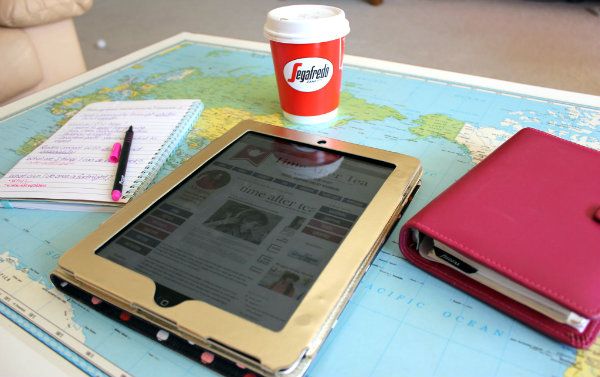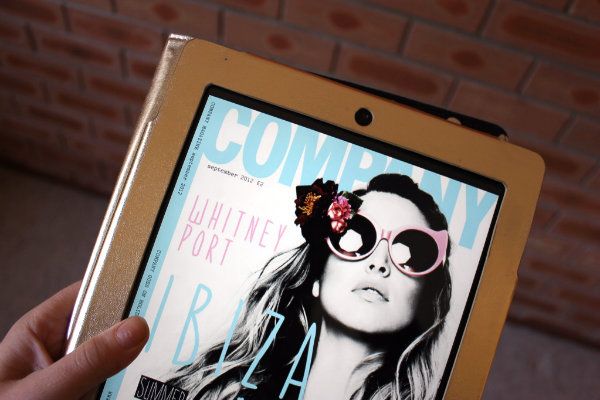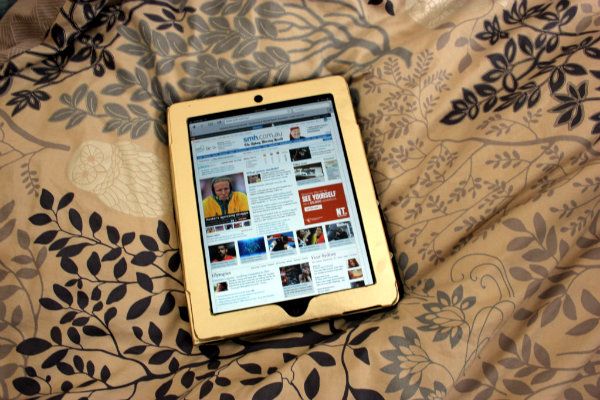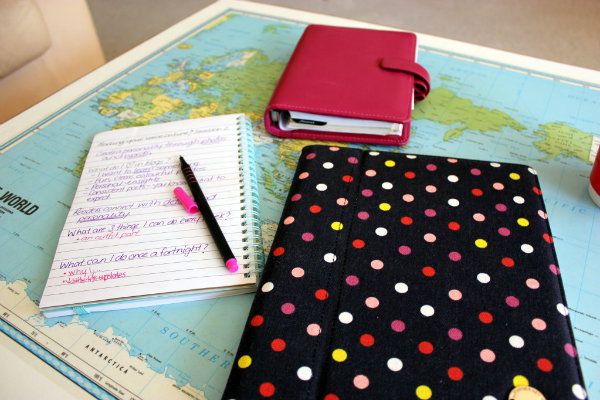 A few weeks ago I spontaneously decided to buy an iPad. Luckily these sort of things don't happen very often or I would be very broke. I had been thinking about it for awhile and the thought of 12 hours in a car made me decide to take the plunge. So after having it for a little while now I thought I would write the pros and cons from a bloggers point of view....
Pros
+ Sometimes I try and read blogs on my phone, which requires me having to hold the phone up to my nose and squint to read, the iPad makes reading blogs and commenting super easy and means you can do it on the go like on the bus to work
+ You can easily screen capture things in online magazine or other websites to share online. Or to keep in a folder for inspiration.
+ You can buy an adapter that allows you to transfer photos from your camera to the iPad which means you can share photos quickly that you have taken on your camera instead of waiting until you have access to a computer.
+ The notes feature means you can easily transcribe ideas on the go or draft posts if you are on the go.
+ Most importantly for me this is really convenient for travelling as sometimes I cannot be bothered to carry around a laptop.
Cons
- I find actually writing a post on here really hard,you have to do it in html otherwise it wont scroll down and it is far too much work to edit and import photos into a post. I would really only use it for posts if I already had photos saved in draft.
- This little sucker also makes disconnecting even harder, before when I might read a book on the bus I might look at websites instead, balance is key.
Overall I don't think the iPad does anything more than what a smartphone and computer combination can do, and for that matter I would still always write blog posts on my laptop but it is just really convenient and means that I can do things more easily travelling than what I could before.
Do you have an iPad? What do you find most useful about it?