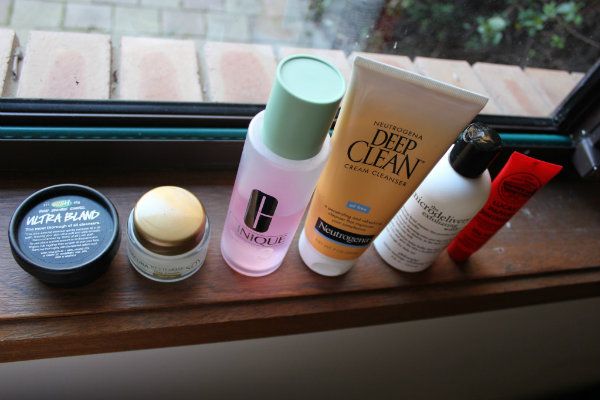 I have to admit I feel a little ripped off I was under the delusion that you reached your mid twenties and were finally gifted with perfect skin. Acne free, blemish free, oil free you name it you got it. Unfortunately I am realising that this is not the case and that I need to put a little more consistent effort into looking after my skin.
A lot of my skin problems seem to be hormone related but these are the products that I am finding helpful in keeping the rest of my problems under control...
Lush Ultra Blandm
- This is my fave new skin care product, I use it every night to take off my make up and it leaves my skin really clean and soft.
Neutrogena Deep Clean
- I have been using this cleanser for a couple of weeks hoping that it will clear out my pores. So far I am pretty happy with it but need a little longer to test it.
Philosophy Microdelivery Exfoliator
- I use this 2-3 times a week and love that it is not too harsh on my skin and doesn't dry out my skin like some exfoliators.
Clinique Clarifying Lotion
- I use this toner twice a day and find it makes a difference to my nose and chin area. This bottle Has lasted me ages so is good value.
Lacura Face Moisturiser
- to be honest I am not that fussy when it comes to moisturiser but I like this ones price $10 and its thick consistency.
Paw paw cream -
I live by this, I use it as lip balm most the time but also dry skin or insect bites, I always have it thrown in my handbag.
What are your fave skin care products?