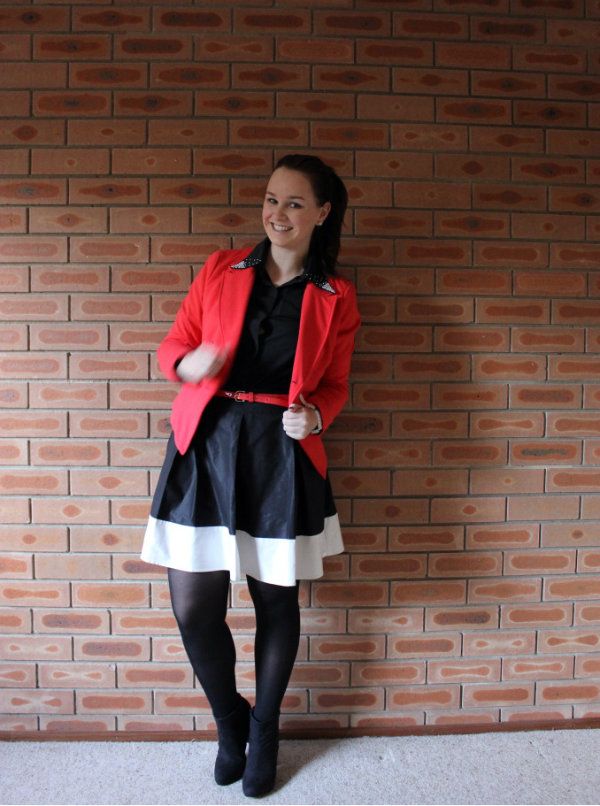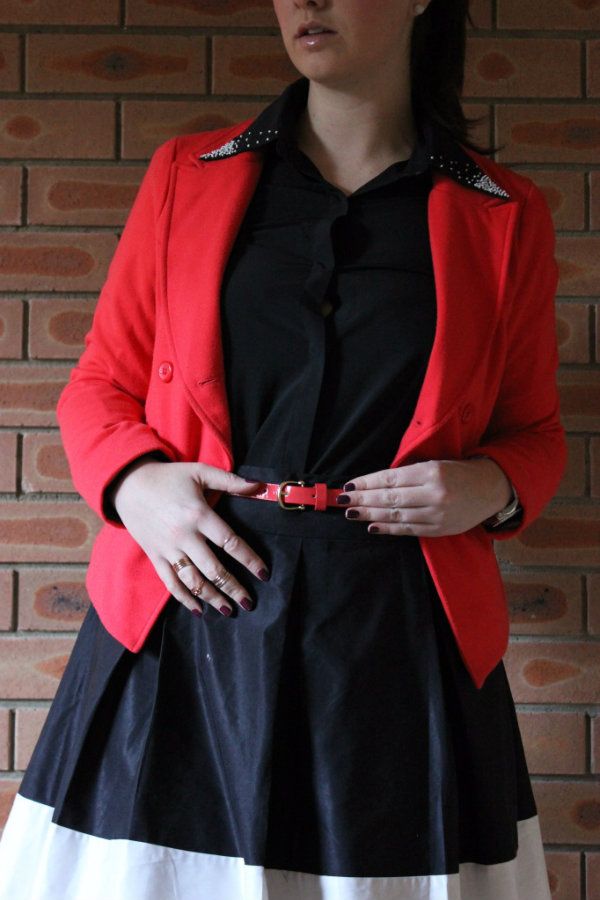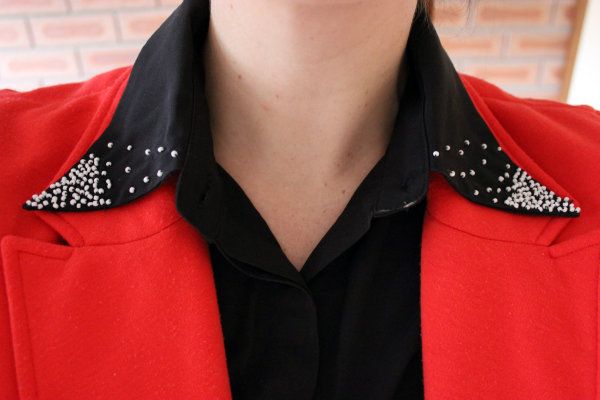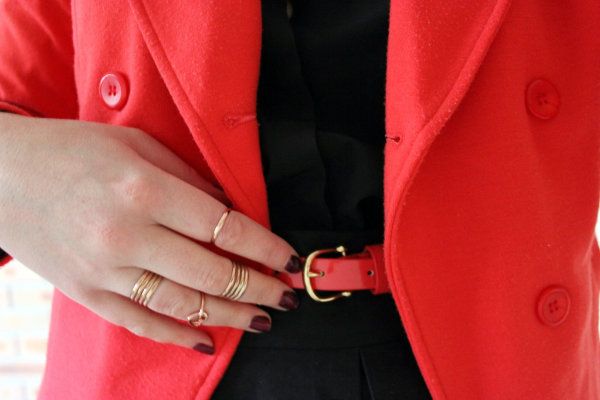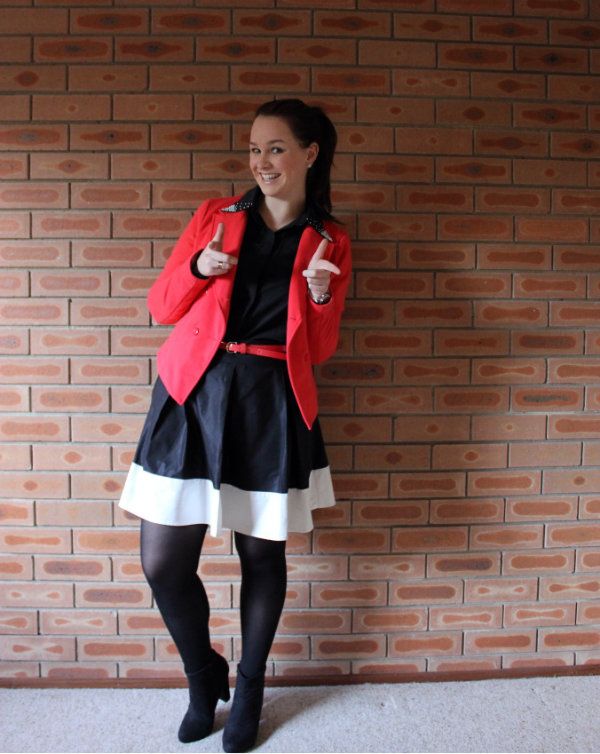 boots: target // skirt: h&m // shirt: love clothing // blazer: dotti // belt: forever new
As soon as I put this outfit on I was reminded of the costumes that line dancers wear. I think it was a mix of the bright coloured blazer paired with the details on the collar, I wore it anyway.
My memories of line dancing are short and sweet - my mum took it up for a few weeks when I was little and I can remember getting a soft drink while I would sit and watch them dance. Anyway I don't know if many people line dance anymore (am more than happy to be told otherwise) so maybe this outfit will be as close to line dancing as I get anytime soon.
On another note I thought I would share three little things I have seen on the internet this week that made me smile, hopefully one of them makes you smile too!
♥
This article by comedian Carrie Grant on the latest Carefree advertising
♥
This facebook page (it scares me how much I relate to some of these)