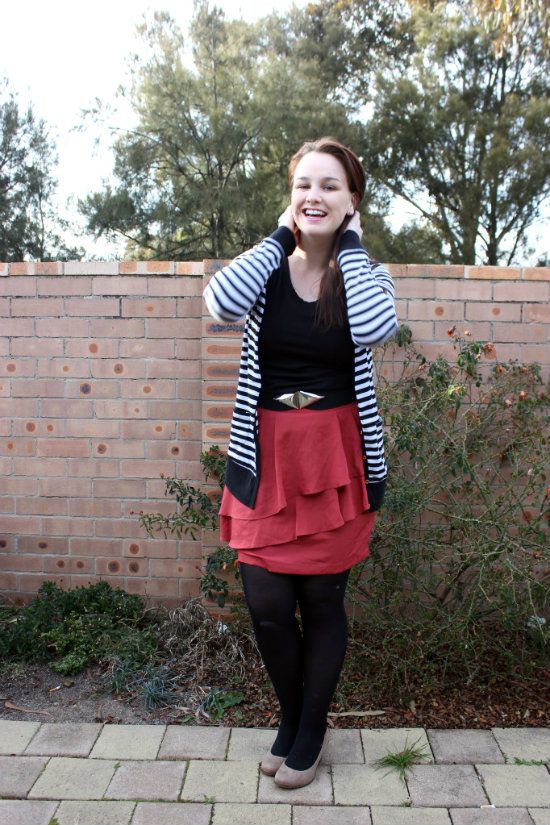 skirt: h&m // top: chicabotti // cardigan: valleygirl // wedges: target
Back to work this week and I have to say I am desperately missing the Queensland sunshine. I actually think I could quite happily move up there, the only thing I wouldn't like is not being close to my family.
I also spontaneously joined Michelle Bridge 12 week body transformation challenge. My workout routine has nearly become non-existent over the last two months and I am hoping this will get me into good habits - have you done the challenge or are you participating in this round.
I also just wanted to remind you that I am doing my big floral post on Saturday and I would love you to email me (timeaftertea (at) gmail (dot) com) a photo of you wearing floral or leave a link in the comments to an outfit you would like me to include.
And lastly my blog birthday is coming up and I am organising a give away. If you would like to contribute something I am offering free ad space on my side bar for a month, so email me if you are interested in getting involved.
I hope you are having a fantastic week!