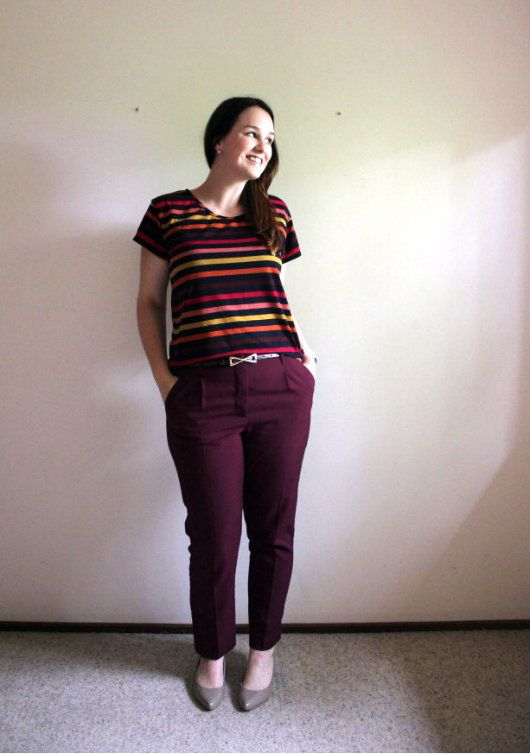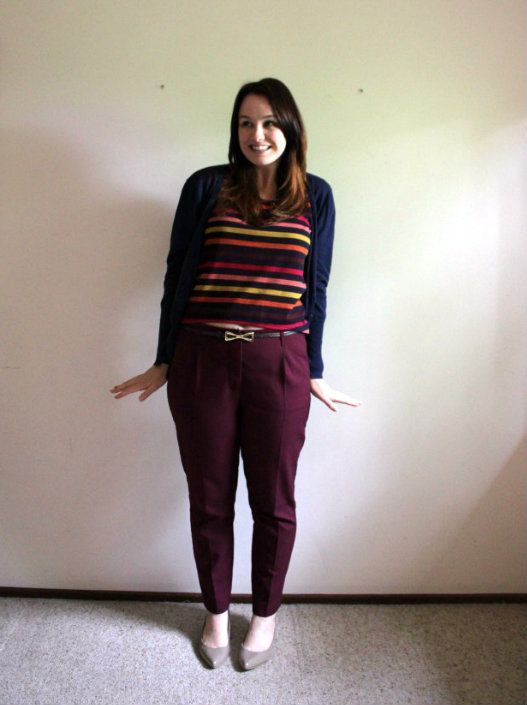 tshirt: h&m // pants: target // shoes: williams // cardigan: cocolatte
Ok so it doesn't make sense to wear pants and spruik Frocktober but I had to get every pair of pants in I can before tomorrow! I love wearing dresses but 31 days of making sure I bend at the knees may get a little tiring.
So yes I have decided to put my wardrobe towards a good cause and wear a different dress for every day in October (I am a little embarrassed that I have enough dresses to do this) and hopefully raise a little money for ovarian cancer.
For me this is a special cause as a couple of years ago I had abnormal cells growing on my cervix. Luckily for me a pap smear picked this up and a small surgical procedure fixed the whole problem and touch wood I have been okay ever since. Seriously I should be the poster girl for pap smears because a moment of discomfort can save lives.
Unfortunately, ovarian cancer cannot be picked up through a pap smear.

In Australia, one woman dies every 10 hours from ovarian cancer.

At present ovarian cancer is commonly diagnosed at advanced stage with only 20-30% of women surviving beyond five years, compared to more that 90% when the disease is detected and treated early.

So we need to throw some money at this great cause so more research can be done and an early detection for ovarian cancer can be discovered.
Anyone who donates has unrestricted access to my bulging wardrobe whenever you like and of course my unfettered appreciation!