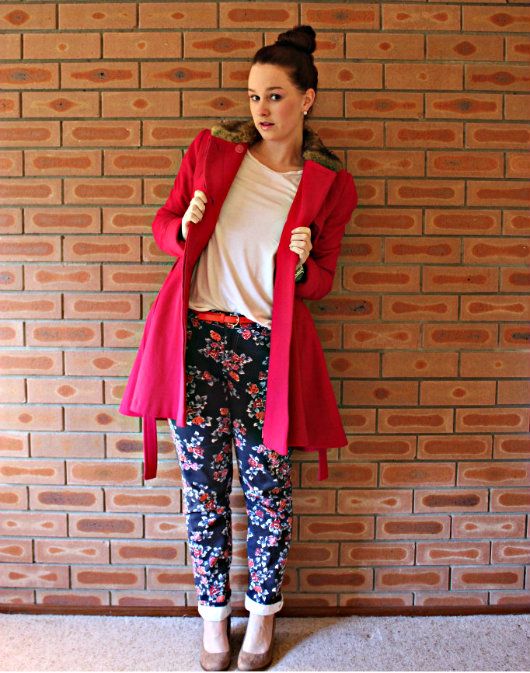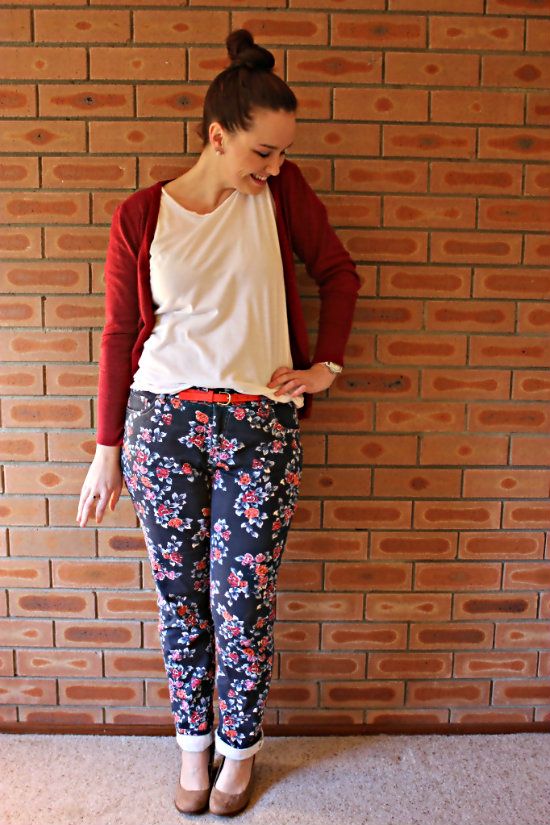 shoes & jeans: target // belt: forever new // tshirt: myer // coat: asos // cardigan :chicabooti
I never thought I would wear floral pants but I spotted these in Target and decided to give it a go. I kind of love them, they are ridiculously fun! I am so ready for Spring clothes and am wearing them despite still needing a coat at the moment.
I had a such a good weekend it was very quiet and I just got to catch up on all the boring things like washing and housework and going to the gym. Sometimes I love weekends where you really don't have to do anything and now I have a very clean and organised house to show for it. Oh and the start of a herb garden, I am off to pinterest to get inspired on how to finish my little garden off. If you have a herb garden I would love some tips.