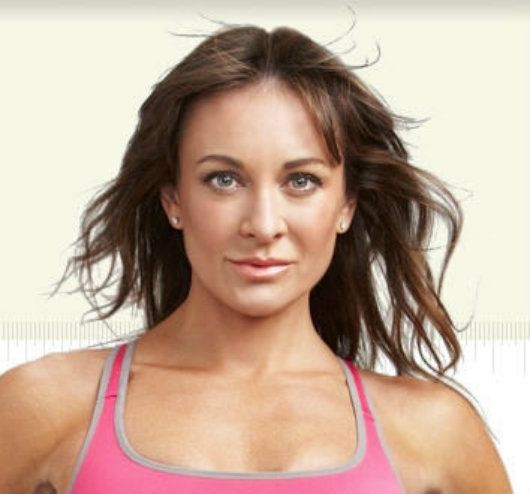 When I mentioned I was doing the
Michelle Bridges 12 week body transformation challenge
a few weeks ago a few people asked me to let them know how it went. I though now that I am a third of away through, I would report back and let you guys know how its going.
What is the program?
The program is all done through an online program - you get a weekly eating plan including the recipes, a grocery list and an exercise program for each day. Michelle also does weekly motivation videos and emails each week. Plus if you follow her on Facebook you get the additional community support. The program is $200 for 12 weeks and is available internationally.
The food....
the recipes are amazing, easy to cook and tasty! All the things a non-cooker like me looks for in a meal plan. I love not having to think about what I am going to eat its all organised for me - I just need to do what I am told. I have only had one recipe that I didn't enjoy which was minestrone soup but I potentially didn't make it right.... a lot of people told me that minestrone soup isn't great let alone when its low fat.
The downside is that I am doing the program all by myself and the recipes make enough to last me three meals. This week I made a chicken curry and have had enough to have it for dinner three nights in a row - basically the shopping list is too much for one person. Michelle does say it is based on 2 people but it is hard to cut everything in half. For example bread you might only need it for two recipes but you cant just buy four pieces. What I do is pick out a couple of the recipes each week rather than following the eating plan strictly. It means I will still have lots of yummy recipes left to try after the program ends but kind of makes the shopping list redundant.
The exercise...
I generally don't look forward to working out, I do it to try and stay fit and healthy. If I go to the gym without a game plan than I end up leaving after half an hour. I love Michelle's plans they are different every week and they push me and keep me interested. The program offers plans for people who use the gym, who want to to work out at home or outdoors. It also caters to beginners, intermediate or advanced exercisers.
Four weeks in and I am getting to the point where I am actually (very slowly ) looking forward to the workouts and can definitely tell that I am getting fitter.
The results (so far)..
. so I have lost 3kgs so far but most importantly I am feeling a lot fitter and have a renewed sense of motivation to stay fit and healthy. If you need a little bit of a kick start to get on the band wagon and like the idea of not having to think, just do, than this program is perfect for you. For me it is about a healthy lifestyle and not just doing this for 12 weeks, this has definitely given me the stepping stones to start the journey. I will do a final review after the 3 months is over.
Are you doing the challenge or thinking about it? I would love to hear your thoughts!
This is not a sponsored post - I have paid for the program myself, thoughts and opinions are my own.