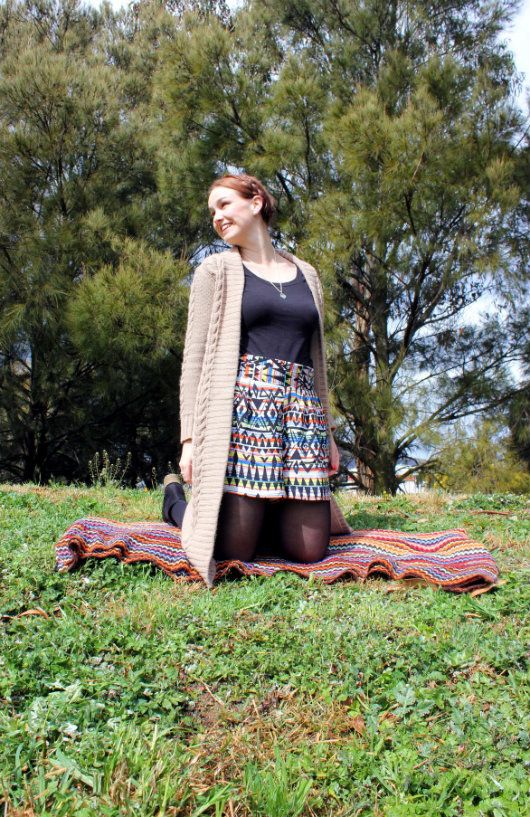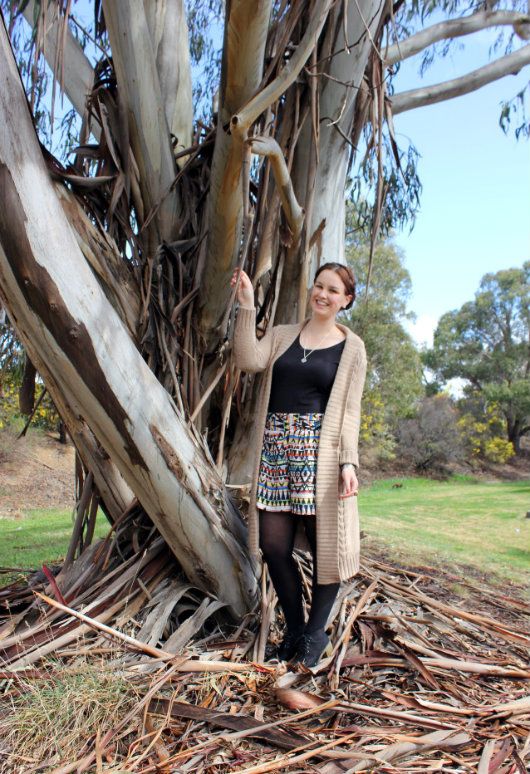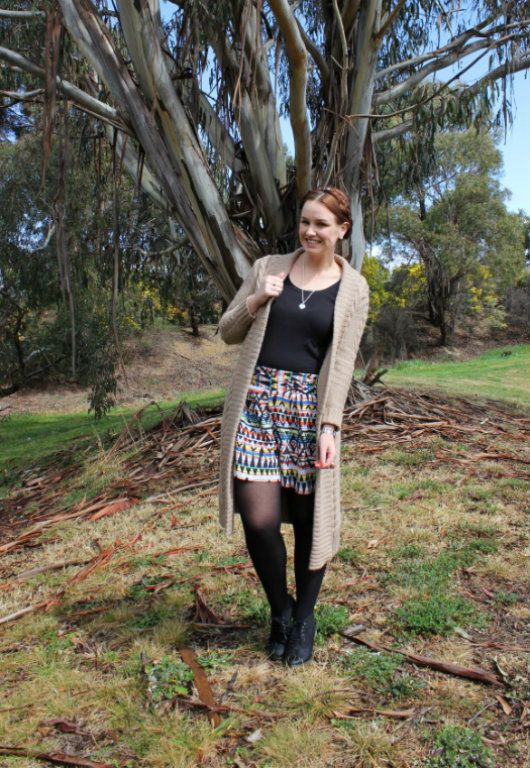 shorts: cotton on // top: chicabootie // shoes: kmart // cardigan: sunnygirl
I have always been one of those people who buys something new and needs to wear it straight away. I bought these Aztec skorts (shorts that look like skirts) on Monday and whinged to a work colleague that it would be weeks before it was warm enough to wear them. My colleague the smart cookie suggested I just wear tights. And here I am doing just that – however I can not wait to be running around in them tightless.
What are your plans for the weekend? I plan to watch lots of movie, go to the gym, attend a friends bbq and wish my dad a very happy birthday! Hopefully we all get to enjoy a little sunshine!