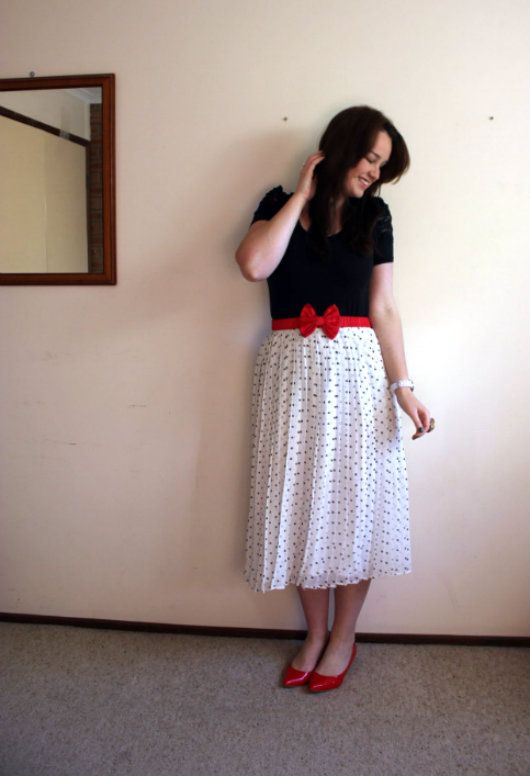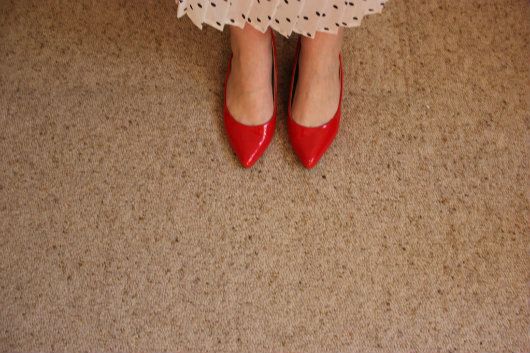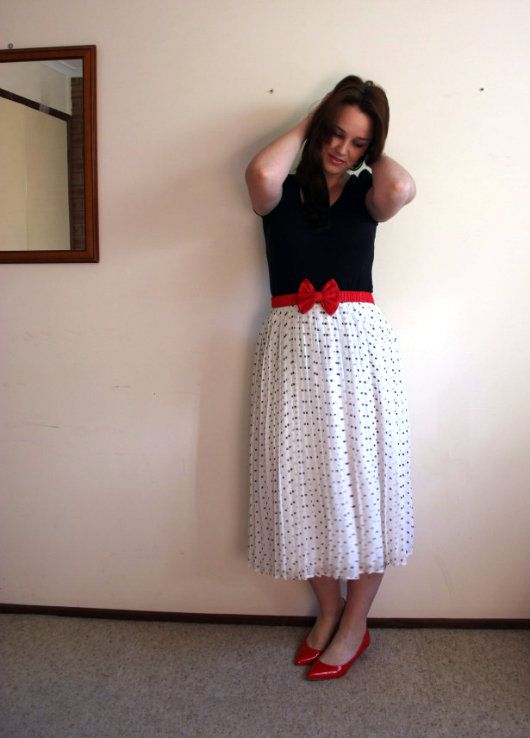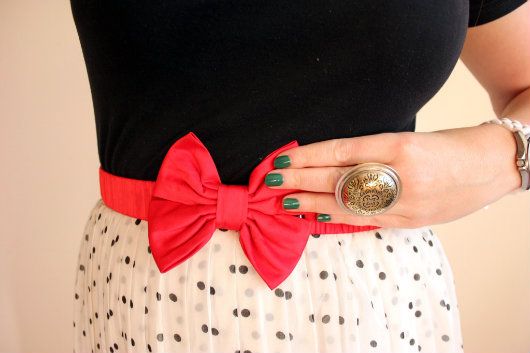 skirt: quirky circus // tshirt: valleygirl // shoes: barkins // belt: Alannah Hill
This morning I woke up and was flicking through instagram to see that my dear friend Gracie was Disneyland and subconsciously when I got dressed I seem to have dressed like Minnie Mouse. A lady at work said it was more like the film Roman Holiday so I have decided to go with that instead - what do you guys think? All I know is that there isn't any stockings on those legs - hello springtime!
I have to say I am feeling much more motivated this week and am trying to be more positive about life and taking the twists and changes in my stride. I have signed up for a photoraphy course (to learn how to use my DSLR on more settings than just auto!) Ihave also taken on another project that I have wanted to do for ages and have finally bitten the bullet and decided to just go for it - I cant wait to share with you guys soon when I know that it is 100% going ahead! Is there anything you want to make sure you do before the end of the year?