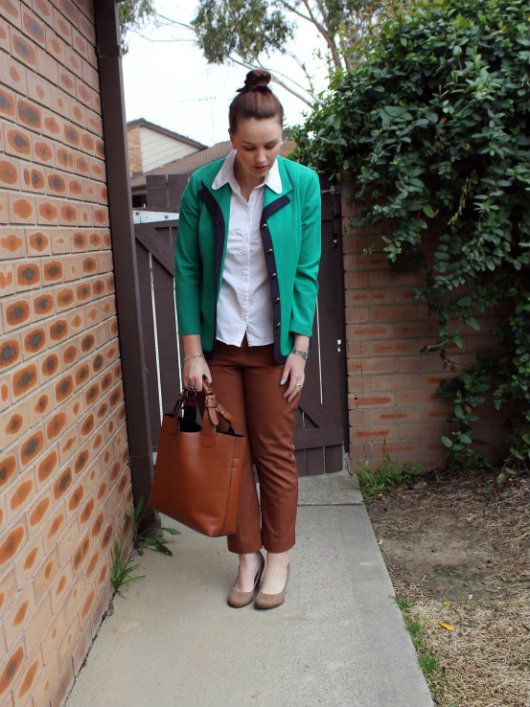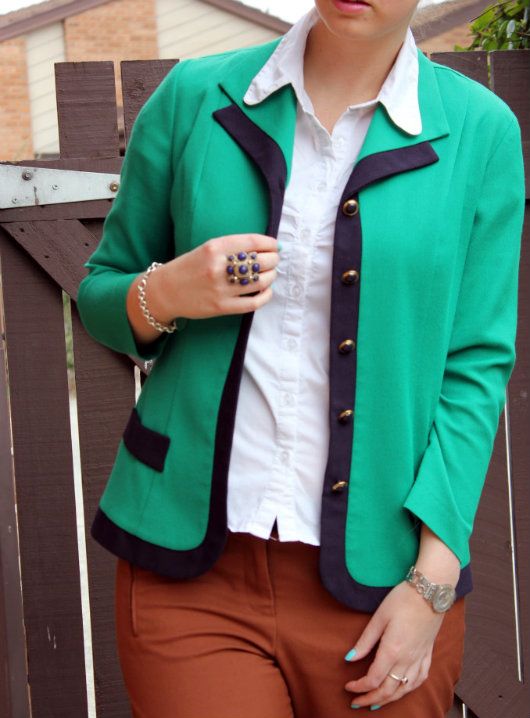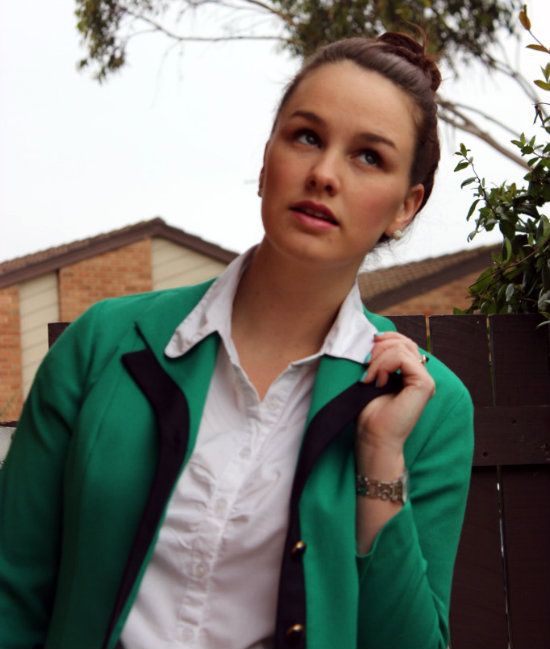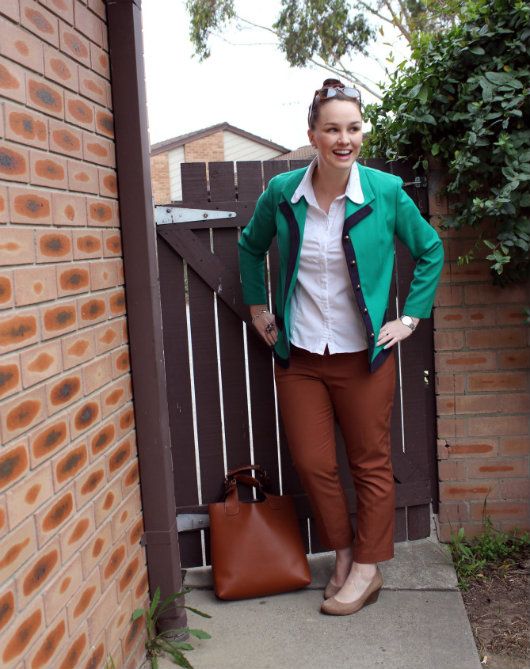 bag: tressle // shoes & pants: target // sunglasses: ray ban
I found this green blazer in a country op-shop on the way to Broken Hill for only $6.
Country op-shops are the best I was definitely in thrifting heaven on that little trip. I found an amazing red dress and some lovely floral blouses but now I just have to wait for it to be warm enough to wear them! What is your favourite op-shopping find?
I already have a green blazer but how could I leave this behind? I was a sucker for the gold buttons and the navy trimming. I have to say figuring out how to wear this was a little tough but I think neutrals was a good first start. I have to say sometimes I cant help laughing at outfit photos, I mean what am I looking at in these photos? Oh well I guess its good not to take yourself to seriously.