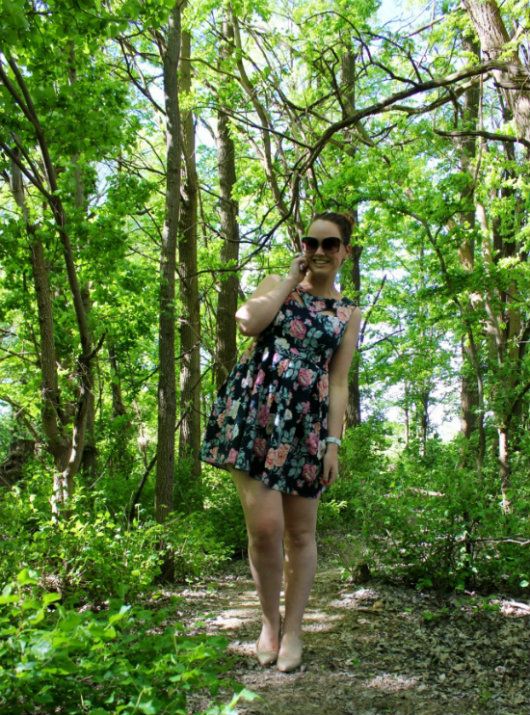 dress: ally fashion // shoes: barkins // bag: oasap // glasses: vintage // cardigan: cocolatte
Less than 10 days of Frocktober to go! I have to say I am a little excited to be back in pants come the first of November. I know that wearing dresses for 31 days isn't exactly tough but I do love to lounge around in pants or throw on pants and a top to go to work. So many people have taken an interest in Frocktober and to those who have donated it is much appreciated. It has also put a stop to an unnecessary spending this month as I have rediscovered a love for all the dresses already in my wardrobe.
I actually haven't worn this dress before, I bought it about 2 months ago from Ally Fashion. I find their stuff pretty hit and miss but when they do hit the mark I end up wearing the piece until its completely worn out. I think this dress will be a staple this Summer, the floral and cut out pattern has won me over. Though it is a little shorter than I would usually go for, my legs are still very much a reflection of a long winter, lily white.
There is still time to donate to Frocktober, all money goes towards ovarian cancer research, just click this link.