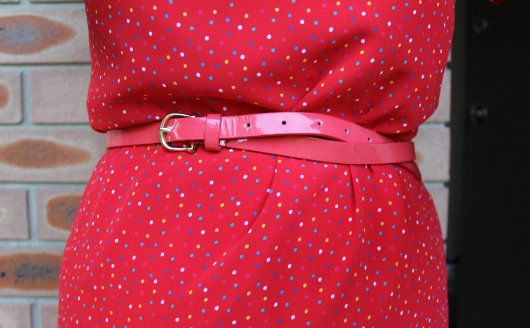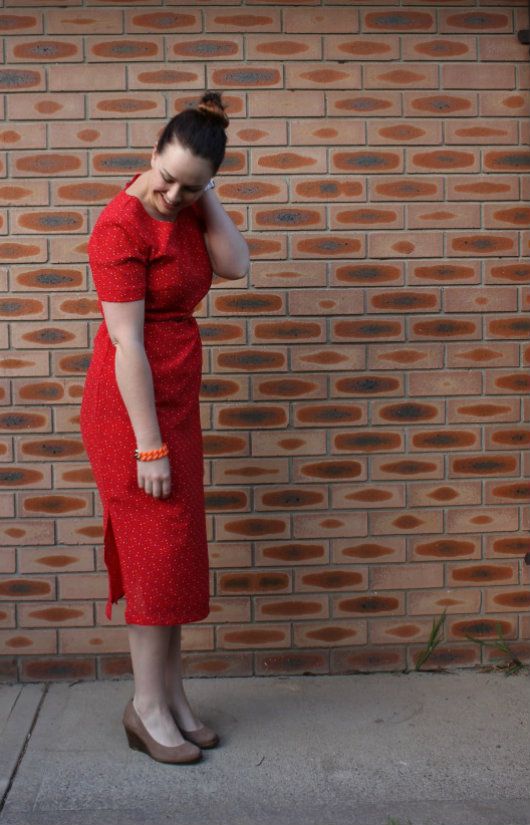 shoes: target // dress: thrifted // cardigan: cocolatte // bracelet: Life of Clare // bag: oasap // belt: forever new
I have had this dress waiting in the wings for the right Spring weather to finally bring it out. Today was finally the day and whilst I was originally a bit hesitant about the length of the dress and the retro leg splits,not to mention that it was from the maternity section in the op-shop, I loved the way this dress made me feel - happy and ready for long summer days. I mean a dress splashed with lots of different coloured spots and a bright red backdrop, how can you not feel happy?
I am currently obsessing over the show Homeland, do you watch it? Like usual I am behind the times and am still on the first season. I am meant to be heading to bootcamp in half an hour but I really want to stay at home in bed and keep watching. Are there any shows you're addicted to at the moment?