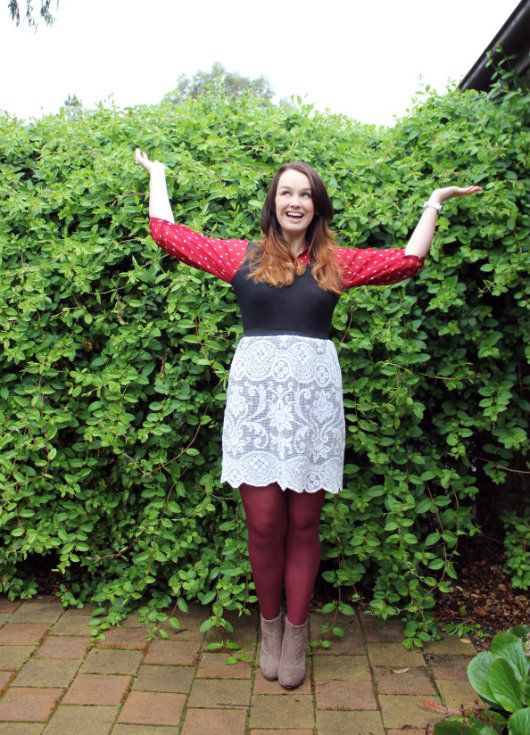 boots & shirt: target // handbag: oasap // dress: laura maidment // cardigan: sunnygirl
I have been a little absent from the internet over the last couple of days because I am working on a brand new project, my own little business I hate doing the whole I cant reveal what it is just yet but...I can't reveal what it is just yet. I am really looking forward to sharing this new little endeavor with you hopefully in the next two weeks. I just have a few little final bit and pieces to tie together before making any big announcements. I feel like when we decided not to go overseas next year it was the chance to try out one of my other goals. Anyway I will stop being so cryptic and share my news really soon!
I don't know how I feel about this outfit I didnt realise how different the two maroon colours were until I was leaving the house. However I feel like I always wear this dress the same way - with black or red accessories so it was good to shake it up. I have realised though that this is nearly the same as my last outfit post whoops - I just really love that cardigan and the weather here is miserable. The plus side is listening to rain on the roof in bed, my favourite!