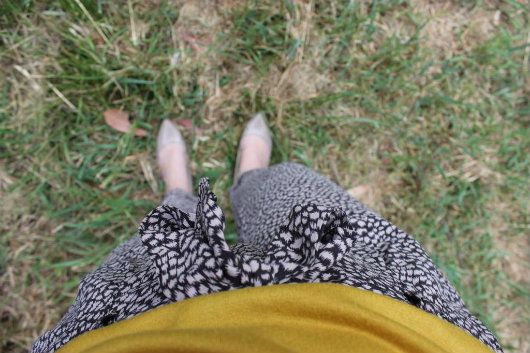 tshirt: basic // pants: jeanswest // bag: oasap // shoes: barkins
It is often not until I take photos of my outfit that I realise that something is missing. When I looked at these photos I realised I needed a necklace and proceeded to put on a big green chunky one, unfortunately though laziness prevailed and I didn't retake these photos, so we will just have to use our imaginations.
I have to say it is nice to be back in pants especially as the days have been a little gloomy and rainy around these parts.
Right now my life consists of photographing, measuring and uploading vintage clothes for my soon to be vintage store. Not that I am complaining, I am really loving every moment but it is a bit of work to get everything up and running. It has given me an excuse to finally catch up on Homeland, I am so addicted to that show.
I have managed to set up a facebook page for the store and would love if you could take the time to pop on over and 'like' the
page
. Have a great day!