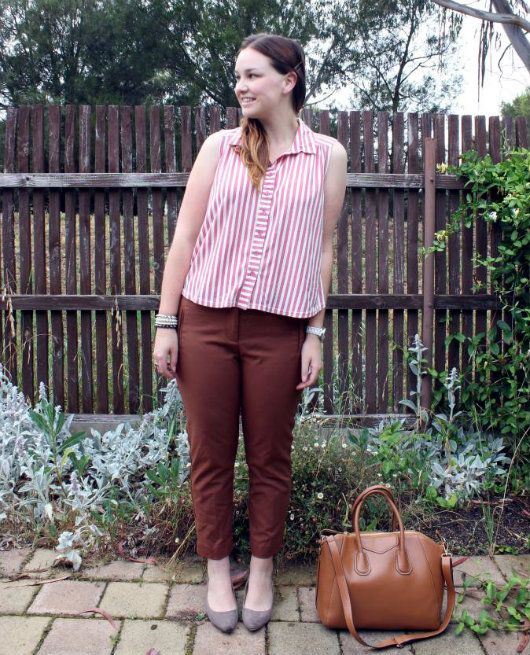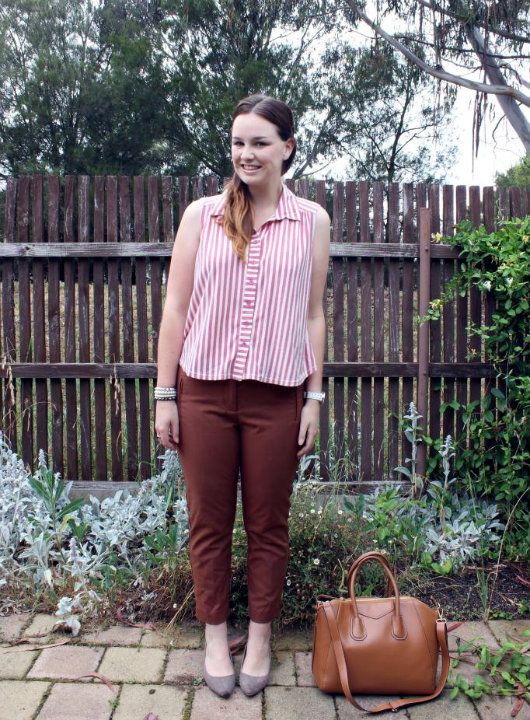 shirt: valleygirl // pants & shoes: target // bag: oasap
Summer is officially here! Today is meant to be 35 degrees (97 fahrenheit) and I could not be happier. It is a little bit crazy but I love the feeling of waking up in the morning and it is already hot outside, it makes me so much more motivated than when it is cold. I have even been waking up at 6am and getting a few things done before work.
This outfit probably doesn't scream hot weather but our office air conditioning is out of control, you're either freezing or sweltering so you need to wear layers to accommodate the temperature changes through out the day.
I am off to the beach this weekend with some friends, which should be really nice and of course the perfect weather for it. I hope you have a great weekend too.