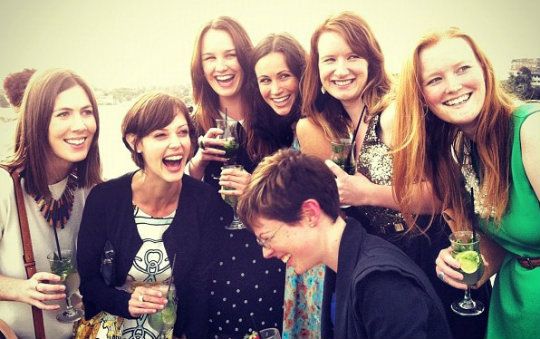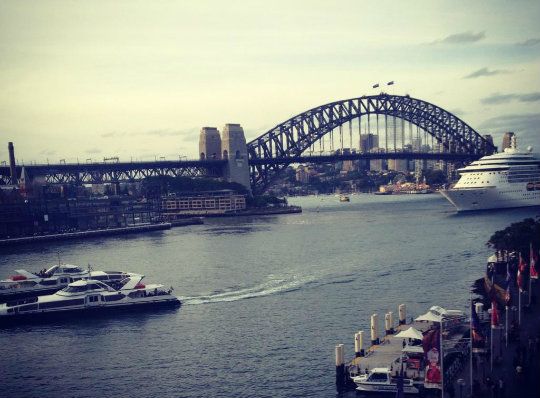 This past weekend marked the third annual inkie weekend away, every year since 2010 my high school friends and I go away together for a weekend and this year Sydney was our destination. We ate yummy food, got massages, had our tarot cards read (more on that another time), were surprised by the return of our friend Lauren who just had an amazing adventure in Europe, cruised Sydney Harbour drinking very strong mojitos, got free dessert from a sweet waiter and most importantly laughed and talked the weekend away.
The fourth photo down was taken by my other friend Lauren (yup we have three Laurens) and is probably one of my fave photos ever, it definitely captures how happy we all were this weekend!
I have been sitting here for 10 minutes trying to think about how to put into words how special all of these girls (and the three that couldn't be there) are to me, but its hard to put into words how loved and cared for these women make me feel, how proud I am of every one of them, how much I appreciate the difference between us and how that just makes our friendship even more special.
Our friendship reminds me of a quote that I remember from when I was little, from the good old baby sitters club movie, of a friendship I always hoped that I would have when I got older and am so lucky to have found...
"We learned what it really means to come through for each other and how hard that can be sometimes. But i guess that's what it takes sometimes to really be a friend. My mom says that if you can count the number of true friends you have on one hand, then that's a lot. Well, I have five fingers, and more than five friends. Mom says I'm way ahead, i think she's right!"