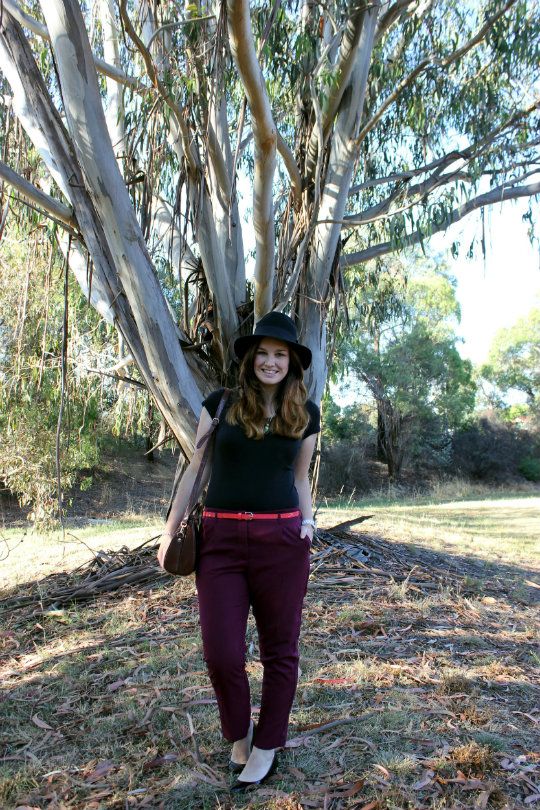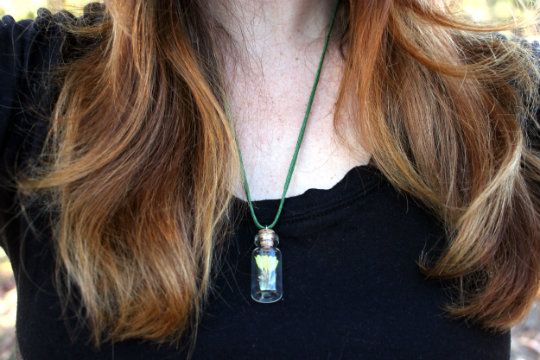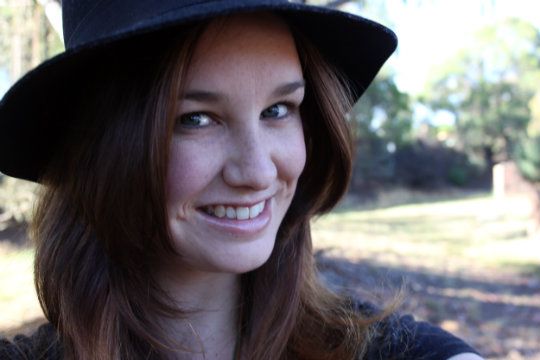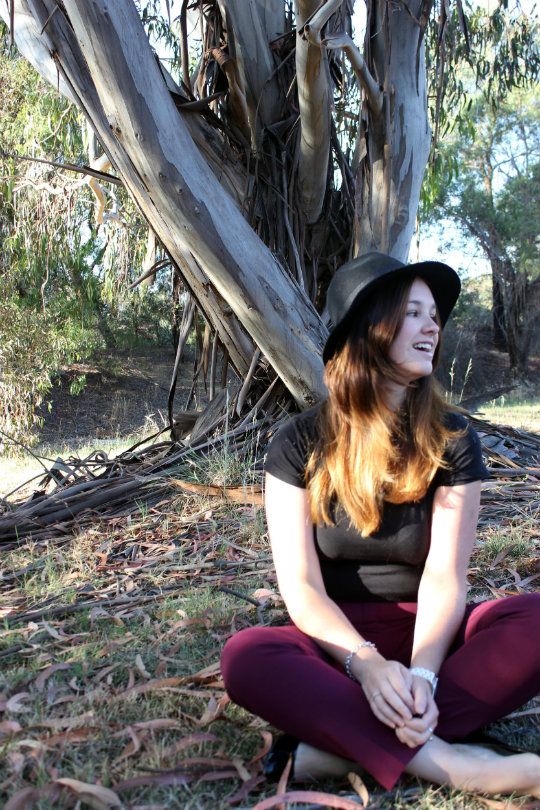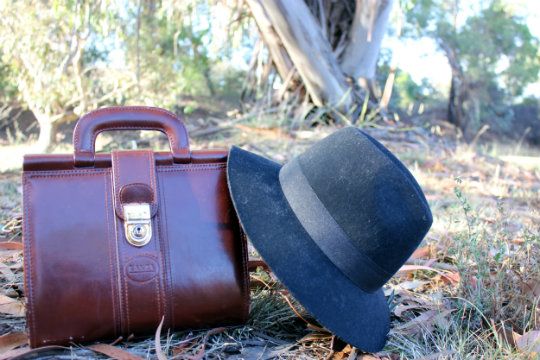 bag: vintage // hat : just jeans // pants: target // belt: forever new // shoes: barkins // necklace: shesaid
When I put this outfit on yesterday I realised that I was wearing four of my favourite items the bag, shoes, pants and belt. These are honestly some of the best purchases I have made and I will let you in on a little secret, all together these items cost me less than $60!
The reason that these are my favourite items are because they go with everything - their comfortable but they stand out just enough that their not 'boring'. The bag for example gets a compliment every time I wear it but isn't that outrageous that I can only use it with certain outfits.
I honestly wear the belt and shoes at least twice a week and usually the pants once. I guess what I am trying to say is that the most loved pieces in my wardrobe are not necessarily the most expensive.
If I could give any tips for starting to build up your wardrobe with pieces that will be timeless and worn often is concentrate on fit, quality, how it will go with other pieces in your wardrobe and most importantly don't rush – look around for the piece that fits you, your wardrobe and your budget because trust me they're out there.