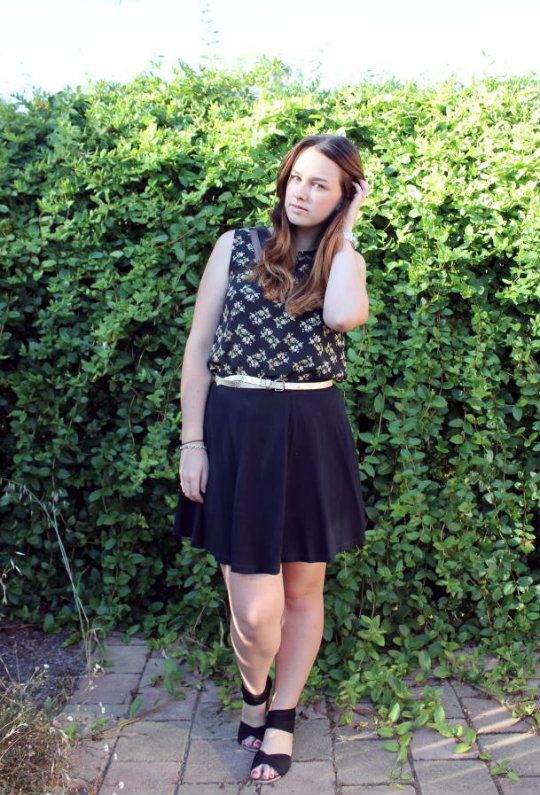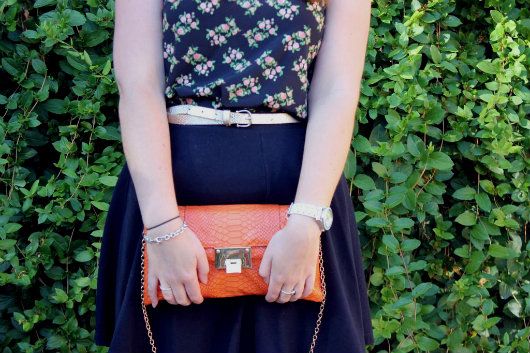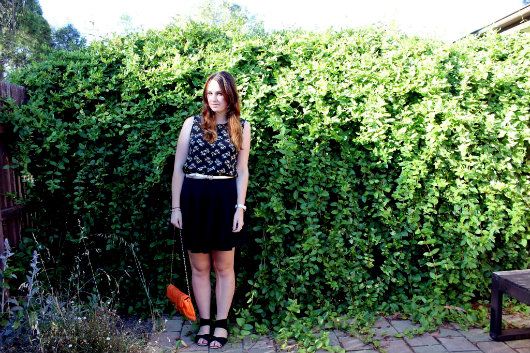 top: kmart // belt: forever new // shoes: london rebel // bag: olga berg // skirt: topshop
Do you ever put something on before work and um and ah about too tight, too short, too much cleavage? I had an internal conflict this morning about this skirt. I decided to run with it and as I got closer and closer to work, I regretted my decision more and more.
I am pretty sure it wasn't that bad to anyone else but I couldn't help but feel self conscious about how short it felt.
So after having to stay seated for as much of the day as possible I have relegated this skirt to the weekend wardrobe. I love this skirt but do not love worrying all day about flashing a work colleague.
Do you have any work wardrobe related horror stories?