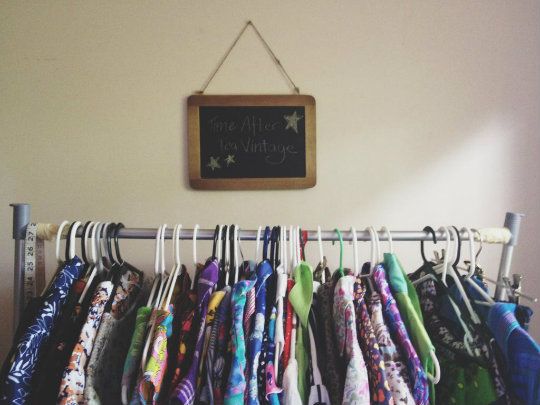 It has been a month since I opened my
little shop
and it has been an exciting, fun and more than anything a learning process - like not losing receipts for tax time, yeah still trying to remember that one.
I am still really excited when someone orders something and have the most fun deciding how to package each dress up. I don't think that feeling will ever go away. I like knowing that people are getting a special little piece of fashion that hardly anyone else will have.
There is still so far to go, the hardest part is probably the advertising and marketing side of things, especially on a tight budget. I am grateful for everyone who has tweeted, facebooked and generally spread the word about the store, thank you so much.
I am going to start integrating the store and the blog a little more and writing posts about finding vintage, dating vintage and styling it, of course. I hope that this is something you guys will enjoy.
This weekend I am holding a stall at the
Gorman House markets
and if you will be in Canberra I would love you to come and visit, play dress ups and eat some gozleme with us. I hope to see you there! Oh and don't forget that just by liking the
facebook page
you could win a $50 gift voucher.