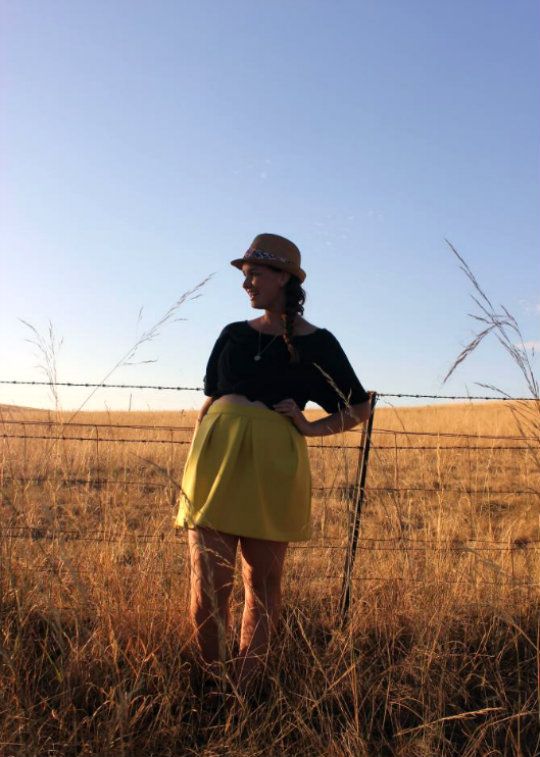 Last week was tough at work readjusting back to the 9-5, sadly this week is flying by and any holiday is a sweet and distant memory. I decided last week to make the most of the summer days (there is only 60 odd left, people) and start work early so that I can leave at 4.30 and so far it is working well.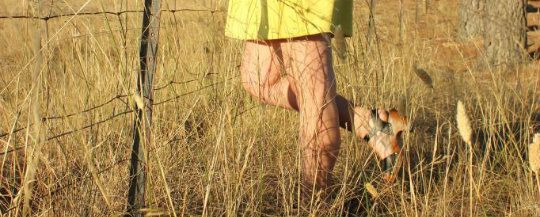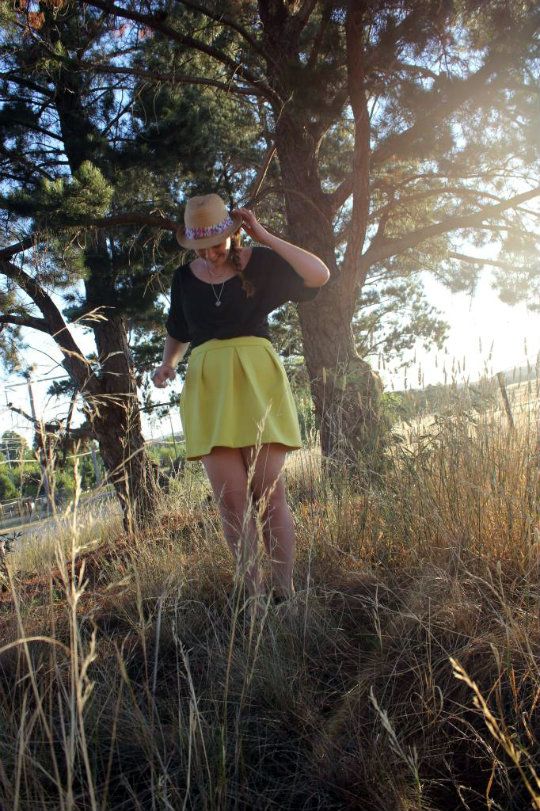 I have started sleeping with the curtains open so that the sun wakes me up naturally in the morning which seems to be way less irritating than my alarm clock. I am just trying to explain that to Brendan who is on school holidays still for another two weeks. It makes me think I should have been a teacher but then I see how hard they work during the school term... that and the fact that the thought of 25, 5 year old's in one room gives me a slight anxiety attack.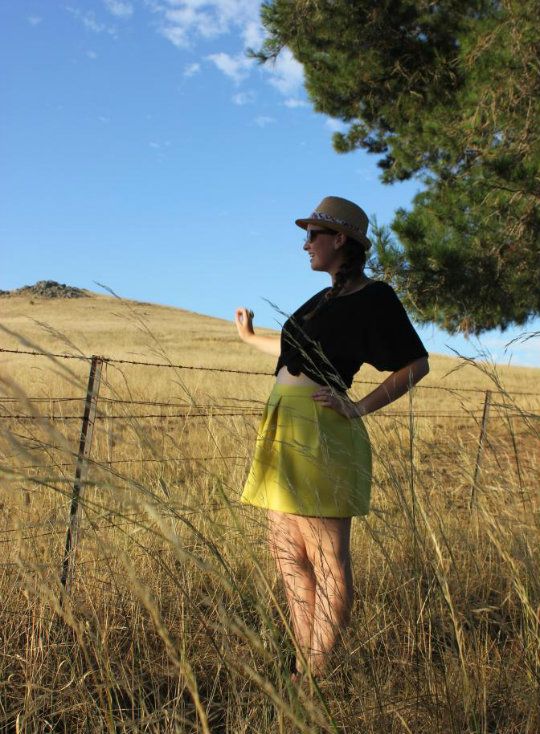 I went and snapped these photos as part of my attempt to get out and take photos in more adventurous locations. I had a completely different top planned with this skirt but then I decided I wanted to remove the sleeves from it and oh you know how it is - getting dressed turned into something bigger then Ben Hur so a simple black top had to suffice.