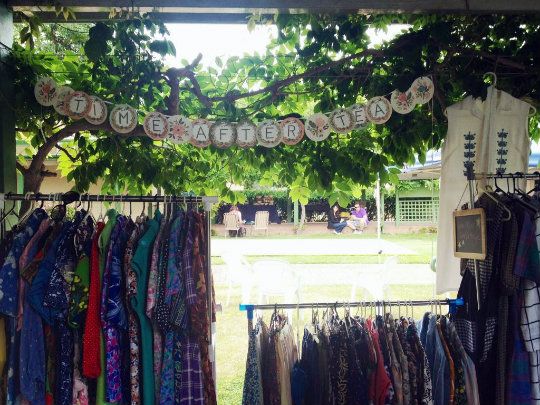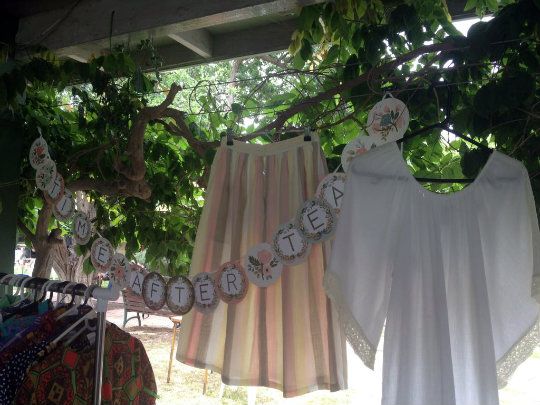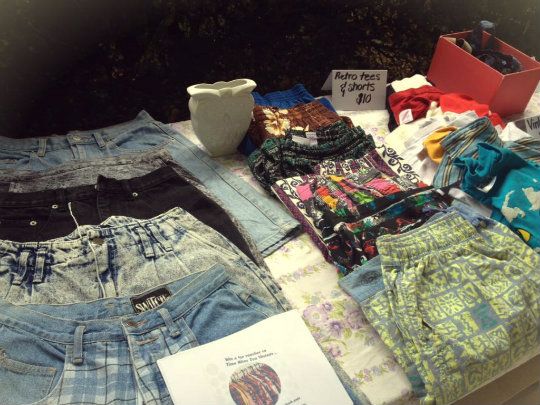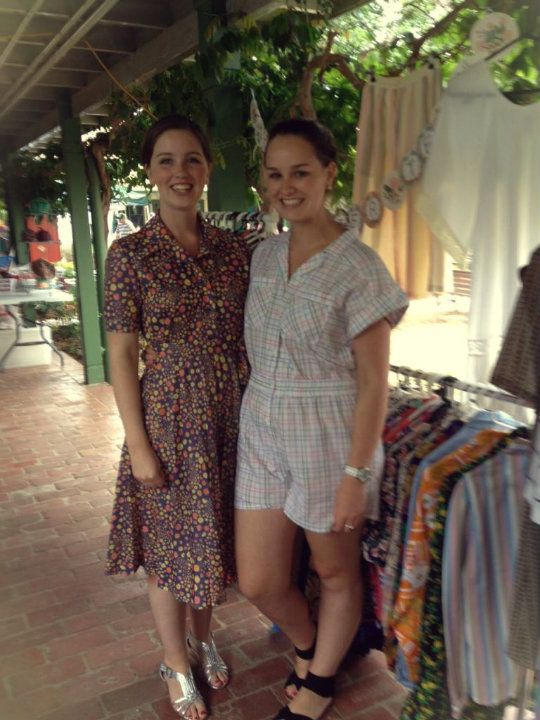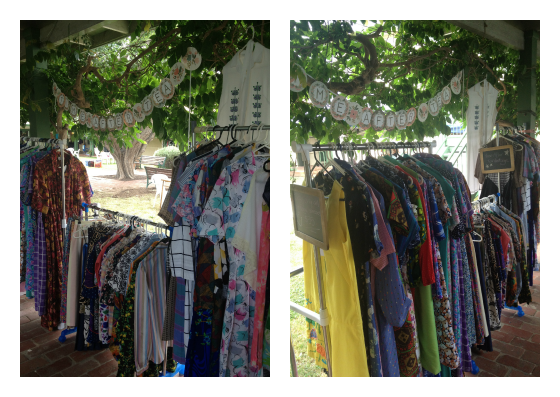 At the start of December I hosted my first little stall for Time After Tea Vintage at the Gorman House markets in Canberra. Overall the markets were really quiet and we ended up leaving early (a huge storm blew in just as we left so it actually worked out perfectly). There was a benefit to it being quiet though as it let me learn things and figure out how to do things better next time.
I was so lucky to have my sister there to help me out, moving all those clothes is not an easy task and I am a little bit concerned about how I will go with it by myself. I also had lots of friends drop by to see how it was going which was really helpful as well.
The highlight for me was having two young girls buy things and then straight away put them on and wear them, it really makes me happy to see people enjoying the clothes. A definite low light was being told off by a lady for the clothes being too expensive which was really off putting as I honestly try to keep my prices as low as possible but I guess you can't please everyone.
Overall though it was a great experience and I am really excited to go to more markets and meet lots of different people.
I am hoping to hold another stall at the
'Fash and Treasure'
markets in February so fingers crossed it all goes well.