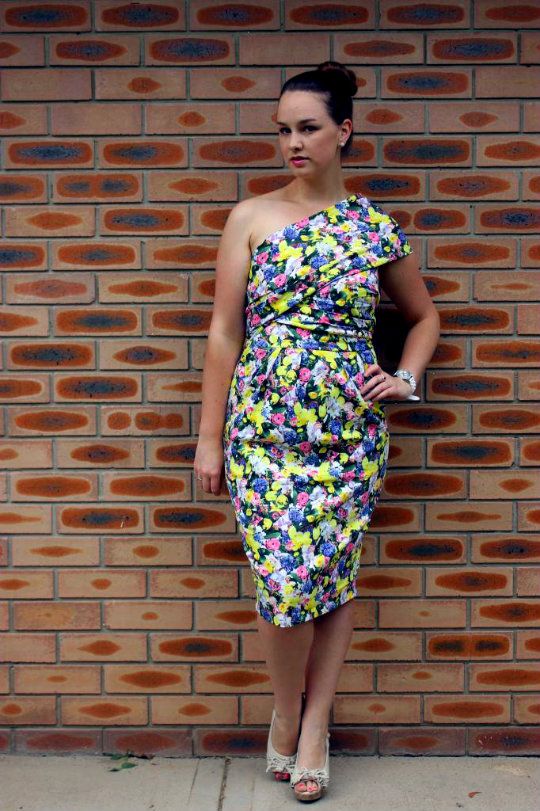 dress: ASOS (available here) // shoes: kmart
In a moment of sheer weakness and probably a little dose of boredom this dress landed in my ASOS shopping basket and before you knew it I had checked out and was eagerly awaiting my new little dress. I kind of justified the purchase by saying it would be perfect for summer outings (and I have worn it out a few times already, so totally justified). Plus it ticked my party dress boxes - bright, different and I love a one-shoulder dress,
Well when it arrived something just wasn't right, it didn't hug in the right places so I reordered it in a smaller size and voila I love it. I guess that is one of the downfalls of internet shopping especially when there isn't universal sizing let alone stores running the same sizes in their own clothes.
I have to say though ASOS makes it ridiculously easy to return things (easier then some brick and mortar stores), I guess that's why they are such a successful brand. I actually read the other day that they send the equivalent of four jumbo jets full of clothes to Australia every week - that's crazy right?!