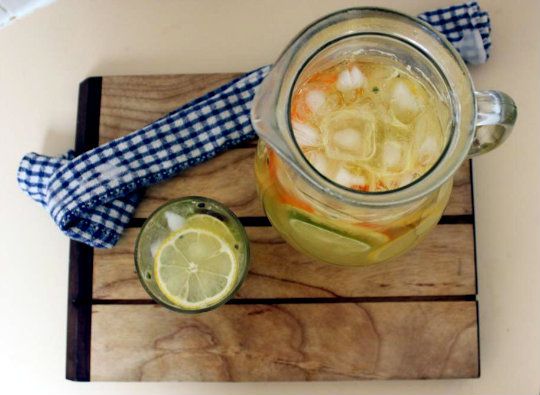 I love sangria, it screams summertime and is great to serve at dinner parties or bbq's. I decided this year I wanted to learn how to make my own and decided to try a white wine sangria as I think its more refreshing in summer. I have made it a few times now and thought I would share my recipe. I might give the red sangria a try when it starts cooling down a little.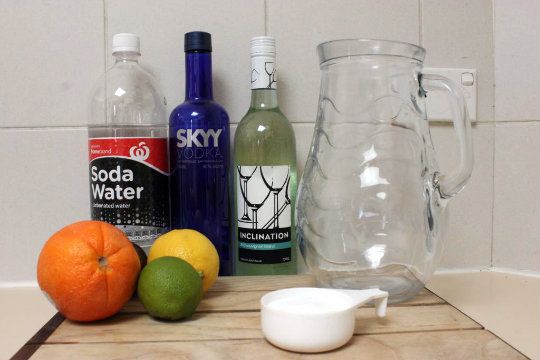 What you need...
- 1 lemon
- Half an orange
- 1 lime
- 1 passionfruit
- 500 mls of soda water
- 2 shots of vodka
- 1 bottle of a dry white wine
- A third of a cup of caster sugar
What to do....
1.Slice all your fruit up and spoon out the inside of the passionfruit, put all the fruit into the jug.
2. Get a wooden spoon and mash all the juices out of the fruit and then tip in the soda water and stir.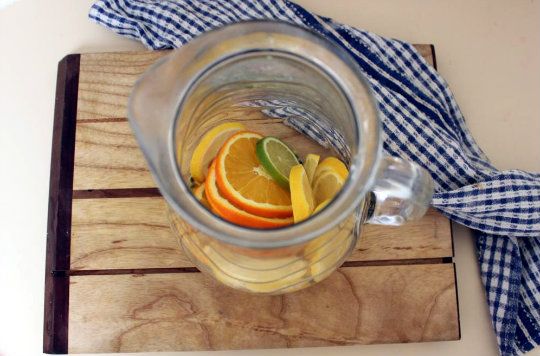 3. Add in a third of a cup of caster sugar and stir until it dissolves. If you like your sangria sweet you might like to add another third of a cup at the end depending on what you think of the taste - I don't like mine too sweet.
4. Add in two shots of vodka or whatever spirit takes your fancy. If you don't want to make your sangria too alcoholic just leave out this step. Give it a good stir.
5. Lastly add in the whole bottle of wine and give it another stir. Don't use a good bottle of wine something cheap will be fine, I usually use a sav blanc and just get whatever is on sale.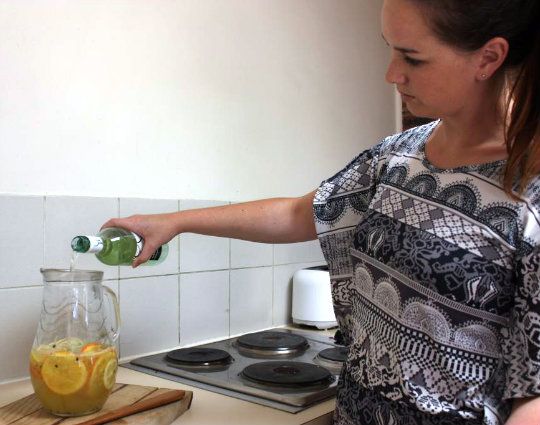 6. Now you must do a taste test before serving - is it to sour? Add in a little more sugar. Too sweet? It might need a little more vodka and soda water. Just play around with it till you get the taste right but you should nearly be there.
7. Last add lots of ice, serve and enjoy!