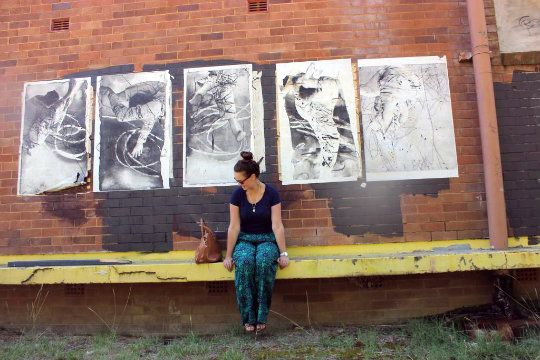 pants: asos // top: cocolatte // shoes: sportsgirl // sunglasses: rayban // necklace: tiffanys
I use to hate going to new gym classes by myself. I was sure everyone was looking at me and then getting together after the class to snicker between themselves about that super uncoordinated girl who thought she would try her hand at zumba. Then I realised I am not the center of the universe (shock, horror, I know) and people are way to busy concentrating on their own work out to worry about what I am doing!
So why I am I telling you this? I think I finally have the courage to take more outfit posts out in public. I think the photos turn out more interesting and I like the idea of finding places to take photos. I am pretty sure people have bigger concerns then why that girl over there in those crazy pants is taking photos of herself!
Ps Those pants are pretty crazy right? I got them for Christmas and they are so comfortable and surprisingly cool in this crazy heatwave.