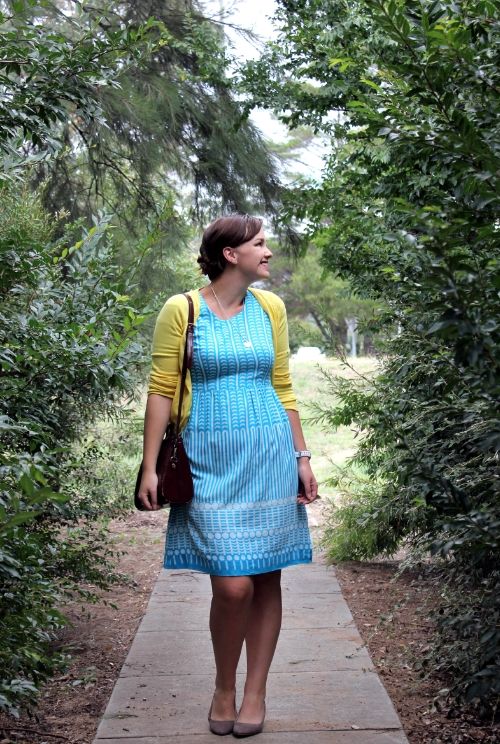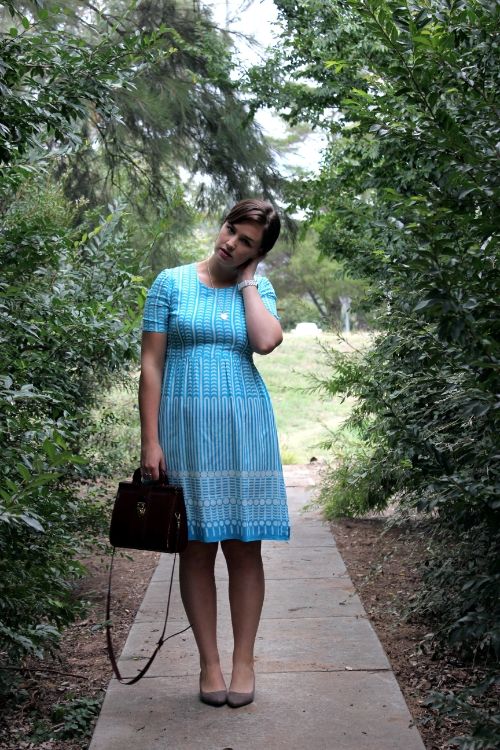 bag & dress: vintage // shoes: target // cardigan :zara
As much as it pains me to say it I can definitely feel glimpses of Autumn in the air. The days are a little cooler and the mornings a little darker. There wont be many weeks left of just being able to throw on a summer dress and run out the door. I definitely enjoy Autumn and Winter fashion more then the hotter months but there is something to be said for the simplicity of being able to wear less constructed outfits.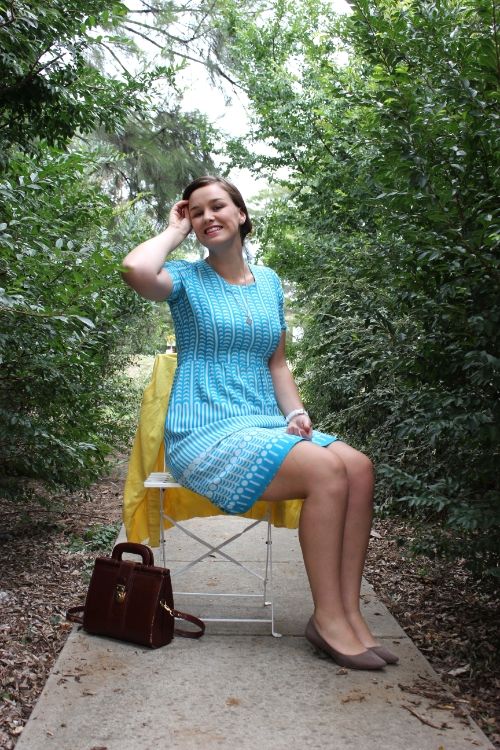 So what are your plans for the end of the season? We have one last beach trip planned, the celebration of two friends engagements and hopefully a night at the outdoor cinema. Oh and starting a new job... yup I am off on a 12 month contract to a new agency, still doing criminal law related work but more victim focused. I think a change will be really good for me, well I hope so anyway.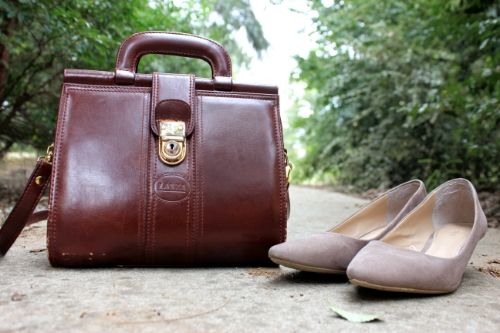 I had my fringe cut last week. It is an endless cycle get fringe cut, painstakingly grow fringe out, get sick of having no fringe - cut fringe off. This is the first time I really regretted it. As soon as I stepped out of the hairdressers I wanted to go back collect all the hair and stick it back on. A week later I have got use to it but will be going through the same old thing of growing it out again.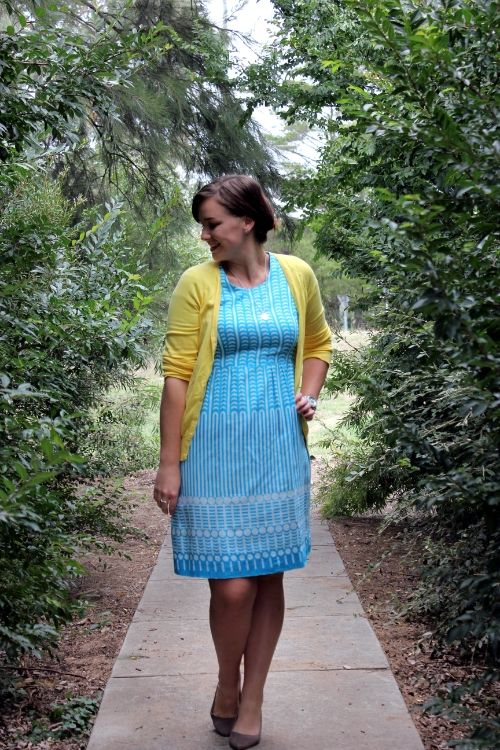 Ps - Just a reminder if you have a stripey outfit photo please send it my way for my
summer lookbook
, I will be putting together a post next week timeaftertea@gmail.com.