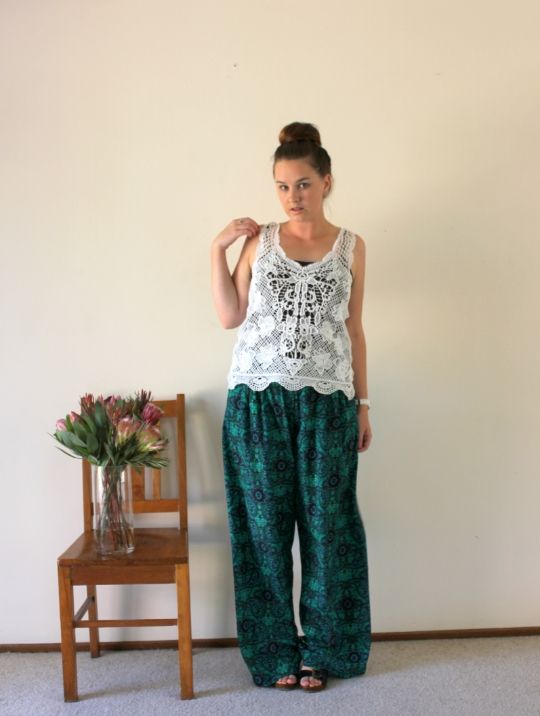 lace top :: ally fashion // pants :: asos // shoes :: sportsgirl // hair: tutorial
I really wanted a lace top for the last couple of weeks so finally decided to buy one from Ally fashion for $20 figuring if I only wore it a few times it wouldn't be a complete loss. So on the weekend I pulled this top out excitedly ready to wear it and stopped dead in my tracks, what was I actually going to wear it with? I pulled it over a few dresses but it didn't really look right so went with the singlet top jean combo still not quite right and finally threw it on with my 'crazy pants' and I actually liked it! I did feel like a bit of a hippy but every once and a while you need to embrace your inner sixties flower child.
Any other ideas on how I can wear this baby?