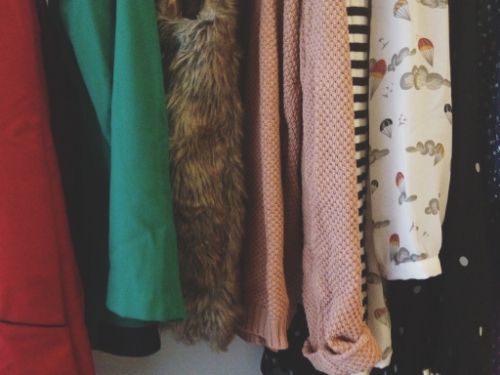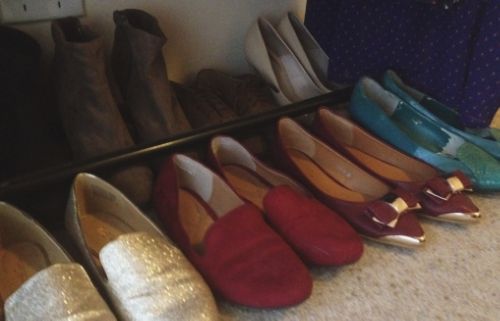 House hunting is hard guys - any house we like quickly gets snapped up before we even have a chance to consider buying it. It doesn't help that I have an obsessive personality so am completely consumed by searching for the perfect place. After missing out on another house this weekend I decided that it was time to be more zen about the whole experience and appreciate the lovely home we already have (plus its ultra convenient location that we can't afford to buy in).
I decided that the first thing I needed to do was a big clean out, followed by a big clean up. I always feel good and more motivated when our space is clean an
d organised. We're not the kind of people who have a lot of stuff so I was amazed with the amount of stuff we ended up getting rid of - mainly random things that we never use but felt guilty getting rid of - hopefully a lot of this stuff will find hew homes when we drop it at Vinnies.
However there were things like having over 35 lip balms that made me realise how silly some of my purchases are. It made my resolve to make more sensible purchases that much stronger!
I feel really good after this clean out, like a weight has been lifted off my shoulders. It was so nice to open the pantry and know everything was organised and in date - plus maybe when we do eventually get our own place it will cut down on the work and there is nothing I dislike more then unpacking so I will do anything to cut down on that.
Here are a few clean out tips that I find useful:
- Be methodical, start at one room and go throw every draw, cupboard or other hidy hole. Make piles - throw out, donate, give to friends, move to another room. Take bags to the bin and stuff to the opshop bins as soon as possible so it doesn't sit around for weeks undoing all your hard work.
- If something only barely survived your last clean out and you haven't used it since then it has to go, take a deep breath and say good bye.
- We all get gifts that aren't quite our style and we end up storing them away out of guilt why not donate that gift to someone who will truly use it and appreciate it.
- When it come to clothes I have a very hard time letting go, one of my friends said she would happily accept anything I didn't want anymore, for some reason this made it a lot easier to part with things when I knew someone would appreciate it even more. If you have clothes you still like, maybe think about a friend that will love it even more - it will make you happy to see your friend enjoying one of your loved items that isn't your style anymore.
- Lastly from now on whenever I go to bring more stuff in to our house I want to think - does this need to go in the bin? Be filed? Be stored? Rather then just sitting things around the house and dealing with them later when the build up gets out of control!
What are your decluttering tips?