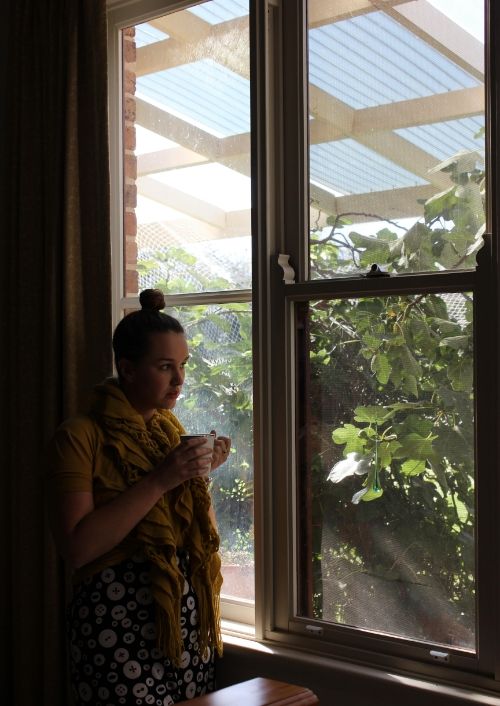 dress: felt // scarf: sussans // tshirt: staple
How was you Easter weekend? I ate way too much sugar but seriously how many days of the year can you eat a big chocolate bunny for breakfast, I refuse to miss out on that! Brendan being a kindergarten teacher also means that we currently have an over supply of chocolate in the house and well someone has to eat it.
We had a really busy weekend, we headed back to Orange which is both of our home towns and spent our time catching up with our families.It was really nice but I kind of feel like I need another weekend to recover from it all, luckily its a short week and another weekend will be here again soon enough. I plan to catch up on laundry,go house hunting and buy a new tv (we were borrowing a friends which we had to return tonight) just lots of boring housey things that I am unusually excited about catching up on.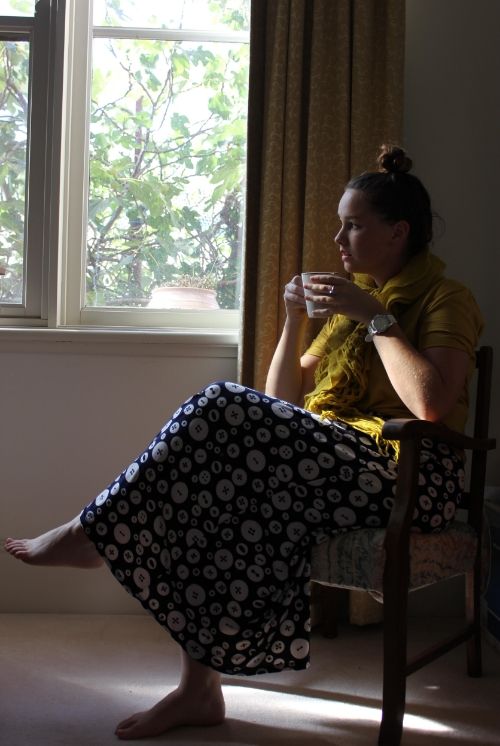 I snapped these photos in Brendan's old room on the weekend, the Autumn sun was perfect at the time. It really is such a lovely time of the year, the trees are all turning yellow and orange and the mornings are crisp and the afternoons warm. We probably have a month left of this before its bitterly cold and I will go on to whinge for the next five months, oh well I will try to enjoy it while I can.
P.S my lovely friend Gracie wrote a
fabulous post
about enjoying the good things in life now rather then waiting for a special day, it really resonated with me and I think you would like it too!