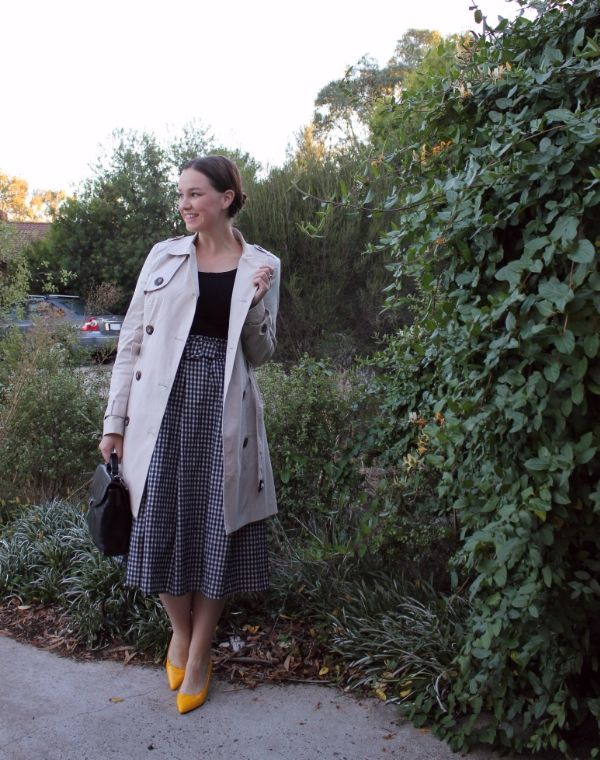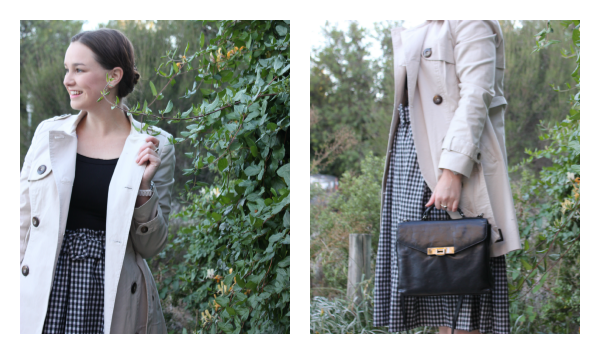 skirt: felt // top: asos // bag: thrifted // shoes: florsheim (currently on sale) //coat: target
Hello my friends, I am back! With a little blog make over (I did this myself so still working out some kinks) and hopefully lots of fresh new content that you will like! You can expect to see a lot of the old stuff like outfits, shopping and travel posts but more lifestyle based posts like books, home decor and money matters.
I am so glad that over my break I missed blogging - I think that if I hadn't missed this little place it would have been the end. My blog title is a little bit lame but I have been writing here since 2009, so really giving up this hobby would be a big thing for me.
I thought that this outfit was a good post to come back with - as I am currently obsessed with yellow (as you can probably tell from the new design). I have been eyeing off these shoes for nearly 6 months and decided that since they were on sale it was time to splurge. I have to say that I am pretty proud of myself for waiting until these babies came on sale as I usually dont have that much self control when I really like something. I am also looking for a yellow coat so if you ever see something please let me know.
It feels good to be back!