There are two things in life, two very simple things that are guaranteed to make me happy and those two things are coffee and wine. I start my day with a coffee and generally finish it with a glass of wine. Maybe its the routine of these two things in my life that I find comforting but either way I am slowly becoming a bit of a connoisseur (ok well I would like to think that I am) and I thought that I would start sharing some of my favourite wines and coffee places with you.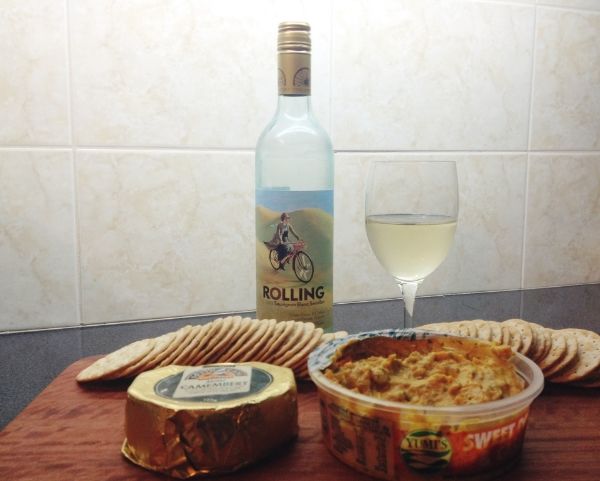 Brand: Rolling from Cumulus Estate
Origin: Orange, NSW Australia
Price: $16 - $18
Blend: Sauvignon Blanc Semillion
With: Seafood is my favourite but also with chicken
I wanted to start with a what I call a "safe wine" and by this I mean that it is likely to appeal to wine lovers as well as people who only occasionally have a glass, without being overly expensive.
It is zesty and tangy (the citrus is the winning flavour in this wine) but not in an overpowering way and compliments seafood and chicken dishes, salads or is refreshing in Summer with a cheese platter.
I am not a fan at all of sweet whites wines so this blend for me is a refreshing, crisp, dry white wine. Also I am sucker for a pretty bottle and this one doesn't disappoint. Oh and did I mention that it comes from my home town, Orange, whilst I think New Zealand will always be the home of amazing Sauv Blancs this one is definitely up there!