coat & pants: asos // shoes: target // top: sportsgirl // necklace: lovisa
There have been some exciting changes around here in the shape of a new blog design to hopefully celebrate a fresh start. I really wanted something simple, whimsical and modern and the lovely
Christina
pulled it off perfectly. I would definitely recommend her if you are thinking of a blog redesign. We also had the internet connected to our new house on Friday after having to wait for Telstra to come and fix the lines so everything is back in business.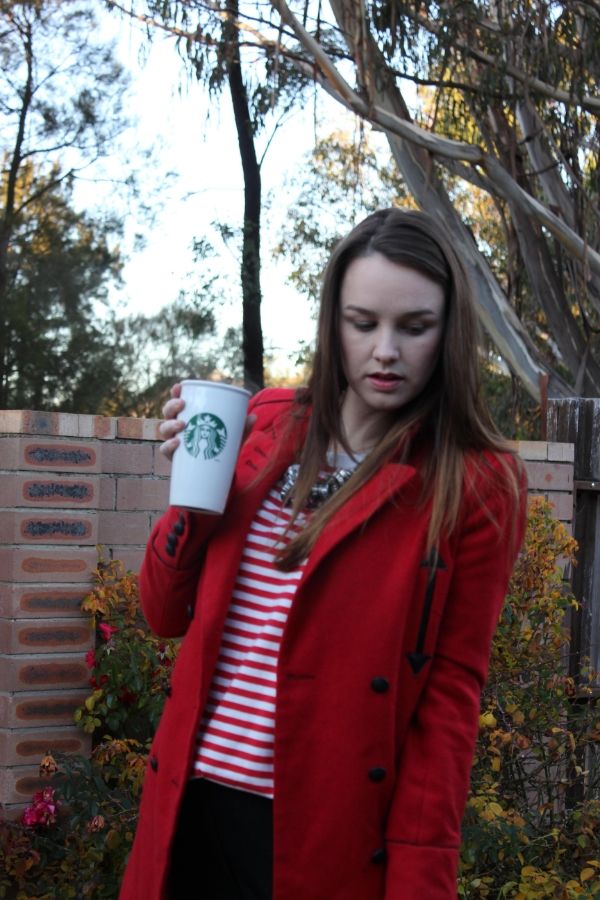 I am a little obsessed with stripes at the moment, if I walk into a shop I instantly pick up the piece with stripes on it! I justified this top because I didn't have any red stripes yet! There is something about wearing bright colours in winter that makes all this cold and miserable weather a little more bearable. I guess its a preference though because some people love dressing in the darker wintery greys and blacks - what do you prefer?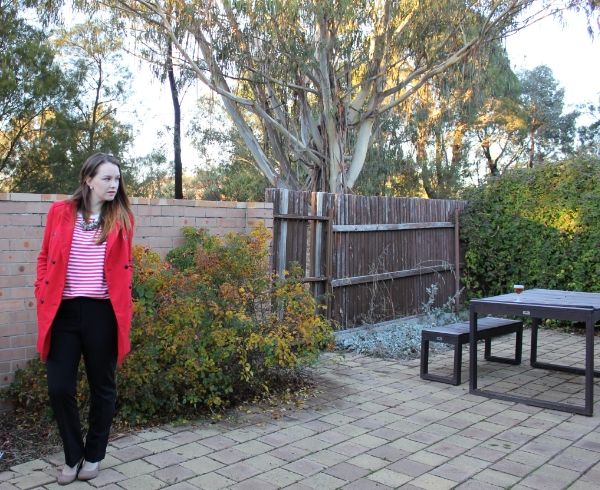 I woke up this morning to the sound of heavy rain and I instantly regretted that today was the day I resolved to start going to the gym in the mornings again. I have been really lazy lately and as a result am so unfit, how come it takes so long to get fit but disappears so quickly! Anyway it ends up that I am glad I went to the gym this morning as now I am all snuggled up in bed at 7.30pm blogging and listening to the rain (and maybe fitting in a ridiculous reality tv). I hope you have had a good start to the week!